Trump revokes clearance of former CIA chief Brennan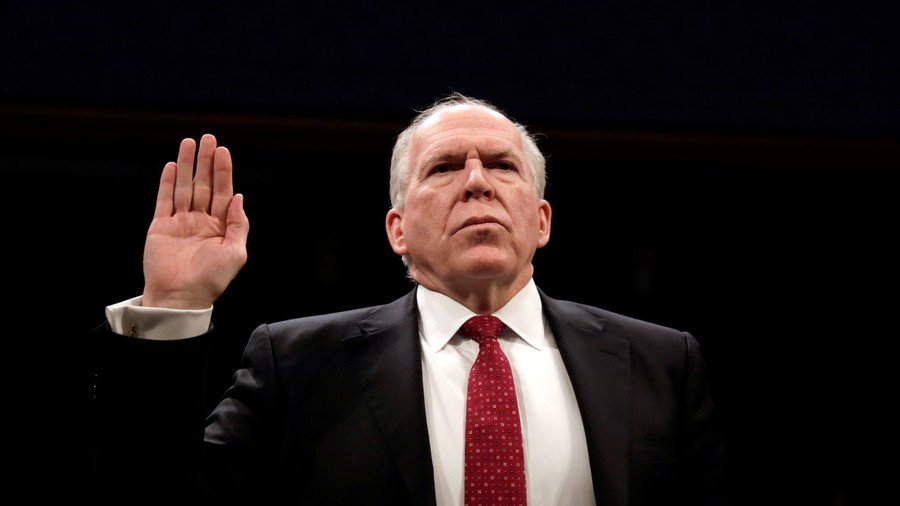 President Donald Trump has revoked the security clearance of former CIA director John Brennan, saying he helped to "sow division and chaos" while criticizing the Trump administration, the White House has announced.
The Trump administration is also looking into revoking the clearances of a number of former officials, including former FBI director James Comey and recently fired FBI agent Peter Strzok, White House press secretary Sarah Sanders told reporters on Wednesday.
Brennan "has a history that calls into question is objectivity and credibility," Sanders said, quoting a statement from Trump, adding that his conduct "facilitates the very aims of our adversaries, which is to sow division and chaos."
According to the statement, "any benefits that senior officials might glean from consultations with Mr. Brennan are now outweighed by the risks posed by his erratic conduct and behavior. Second, that conduct and behavior has tested and far exceeded the limits of any professional courtesy that may have been due to him."
Last month, after Brennan accused Trump of "treason" over the Helsinki summit with Russian President Vladimir Putin, the White House announced it would look at revoking the clearances of the former CIA chief and other senior officials who have parlayed their status in the Obama administration into jobs as media critics of Trump.
Brennan joined NBC News as "senior national security and intelligence analyst" in February. His criticism of Trump on air and on Twitter has gone beyond questioning the president's policies, instead focusing on claims he is unfit for office.
"It's astounding how often you fail to live up to minimum standards of decency, civility, & probity. Seems like you will never understand what it means to be president, nor what it takes to be a good, decent, & honest person," Brennan tweeted on Tuesday.
After the decision to revoke his clearance was announced, Brennan accused Trump of a "broader effort" to "suppress freedom of speech & punish critics."
"My principles are worth far more than clearances. I will not relent," he tweeted.
This action is part of a broader effort by Mr. Trump to suppress freedom of speech & punish critics. It should gravely worry all Americans, including intelligence professionals, about the cost of speaking out. My principles are worth far more than clearances. I will not relent. https://t.co/TNzOxhP9ux

— John O. Brennan (@JohnBrennan) August 15, 2018
Sanders lashed out at Brennan and other former officials last month, accusing them of politicizing and monetizing their public service and security clearances in order to provide "inappropriate legitimacy to accusations with zero evidence" against Trump.
Retired senior officials customarily keep their security clearances as a courtesy, in case the current officials need their help or advice.
Think your friends would be interested? Share this story!
You can share this story on social media: