Suspect in London Parliament car crash named as Salih Khater, UK citizen of Sudanese origin – media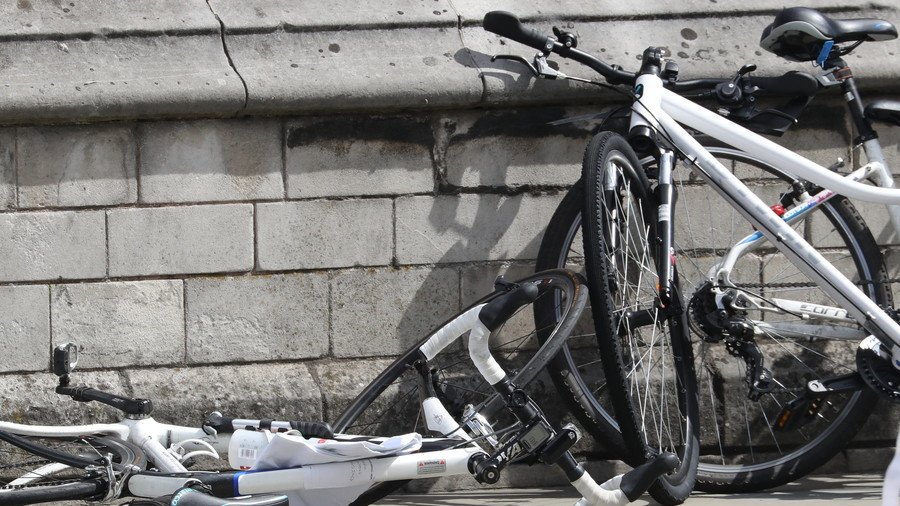 The man arrested on suspicion of carrying out a terrorist attack at the UK Parliament on Tuesday has reportedly been identified as 29-year-old Salih Khater.
The suspect, a Sudan-born British national, has been identified by a European security source, Reuters reports. It added he was not known to intelligence services before Tuesday.
The man was also identified as Khater by governmental sources, according to the BBC. RT approached the police to verify the reports, but this could not be confirmed.
READ MORE: Crash at London's Parliament treated as terrorist incident – Met police
Khater has been arrested on suspicion of ramming a car into pedestrians and cyclists before crashing into security barriers outside the Houses of Parliament. The suspect is being held in custody in south London, and is said to be not cooperating with police.
Scotland Yard's head of counter-terrorism Neil Basu said no other suspects have been identified.
Police are searching three properties as part of their investigation into the incident – two in Birmingham and one in Nottingham.
It is the second terrorist attack on the Houses of Parliament in just under 18 months. The first one in March last year claimed the lives of five people, including a police officer.
In a third incident, an attempted attack was foiled when counter-terrorist officers arrested the potential assailant, who was found outside parliament in possession of three knives.
READ MORE: Westminster targeted by terrorists for 3rd time in 18 months
Three people were treated at the scene of Tuesday's attack. Two were taken to hospital. A man suffered "non-serious" injuries and a woman sustained "serious, but not life-threatening injuries." Both have been discharged from hospital.
Basu, who is leading the investigation, said there is nothing to suggest that the public are in danger but nonetheless called on them to remain "vigilant."
Think your friends would be interested? Share this story!
You can share this story on social media: