'Can we film the Ecuadorian embassy from your house?' BBC asks residents to install Assange cam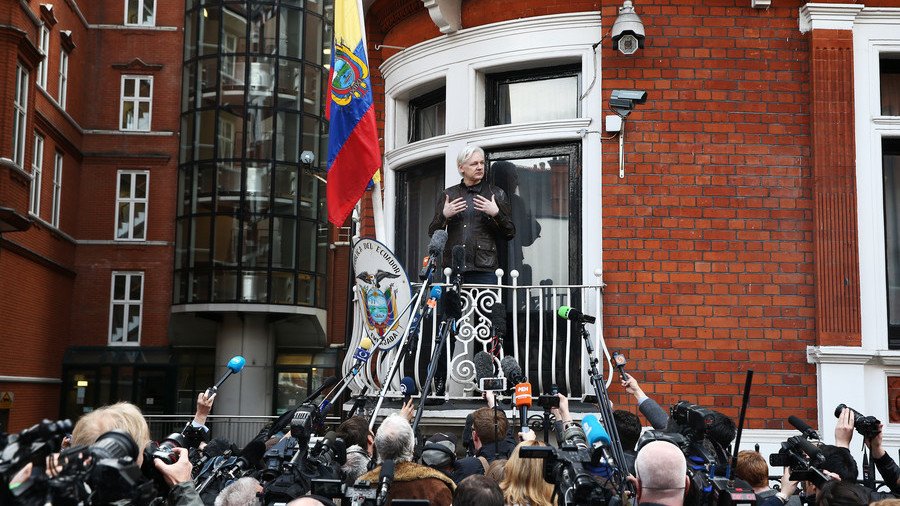 The BBC has sent a letter to residents living opposite the Ecuadorian embassy in London, asking if they can install cameras on their property to cover "the Julian Assange story."
The letter, a copy of which was tweeted by the WikiLeaks account, asks "whether you might be willing to consider the possibility of having access to some of your outside space for our coverage of the Julian Assange story."
"We're looking to install a small weatherproof camera overlooking the Ecuadorian embassy. We would like to rent the space on your [property] for access."
The WikiLeaks tweet also claims that the "UK government already has several robot cameras pointed at the embassy steps."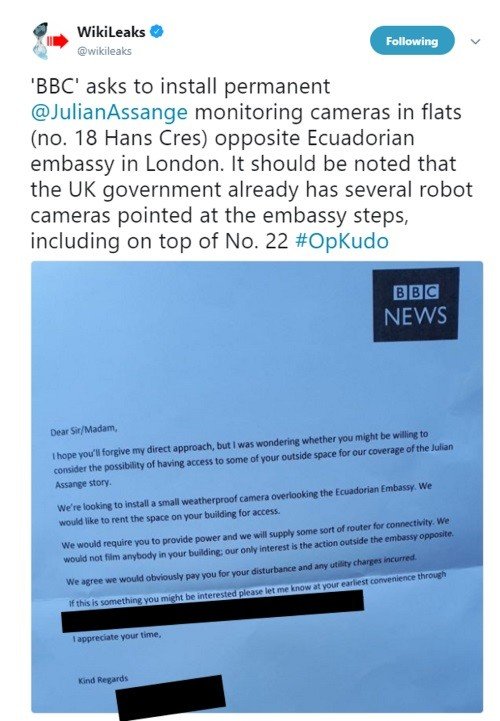 The letter proceeds to assure residents that "we will not film anybody in your building; our only interest is the action outside the embassy opposite."
A representative of the BBC confirmed the letter's validity, telling RT: "It is standard practice for broadcasters to position a camera at newsworthy locations."
Assange's visitors have come under scrutiny since he sought refuge in the building in 2012. In May this year, the Guardian newspaper and Focus Ecuador purportedly saw logs of the WikiLeaks chief's visitors; these included RT journalists, philosopher Slavoj Zizek, and filmmaker Michael Moore, among others.
Speculation has mounted that Assange, who has spent more than 2,230 days in the Ecuadorian embassy in London, might leave the building amid reports of his bad health and worsening relations with Ecuadorian President Lenin Moreno.
This latest information about the WikiLeaks founder, who is expected to leave the embassy "in the coming weeks," was broken on August 1 by Bloomberg, which cited "two people with knowledge of the matter." The news agency reported that the whistleblower's health "has declined recently."
The news came days after Moreno announced that Assange must "eventually" leave the embassy. "Yes, indeed yes, but his departure should come about through dialogue," the Ecuadorian president said on the matter.
Rape allegations, stemming from Assange's visit to Sweden in August 2010, were the main reason that he sought refuge in London's Ecuadorian embassy in June 2012, when a warrant was issued for his arrest. Assange maintained that he could be extradited from Sweden to the US, where he would be prosecuted for his whistleblowing and would not receive a fair trial. Swedish prosecutors dropped the investigation in 2017, but a British warrant for violating bail conditions still stands.
Like this story? Share it with a friend!
You can share this story on social media: