Govt GCSE u-turn: Deaf boy's campaign may force introduction of sign language
Published time: 2 Aug, 2018 20:28
Edited time: 3 Aug, 2018 09:06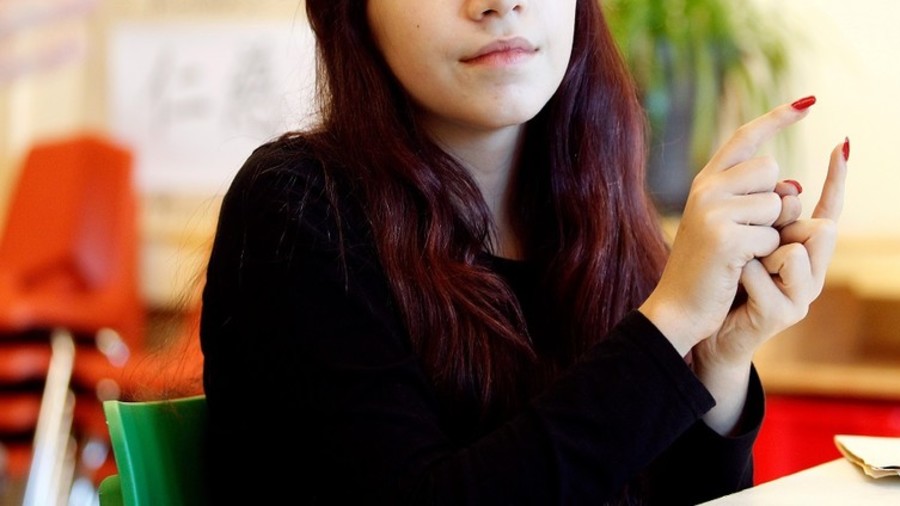 The UK Government may introduce British Sign Language (BSL) as a GCSE thanks to one determined deaf schoolboy. Daniel Jillings, 12, launched an online campaign for change – and the education department is taking notice.
The Department for Education (DfE) will now consider making an "exception" after Daniel's family launched a legal challenge, saying the lack of a General Certificate of Secondary Education (GCSE) course in BSL may be "discriminatory and unlawful."
GSCEs are a qualification earned in a specific subject, typically taken by high school students aged 15–16, to qualify for the final two years of high school.
"There are many foreign language GCSEs available but as a Deaf BSL user, I cannot achieve a GCSE in these because of the speaking and listening exams," Daniel wrote on his fundraising page. Daniel's mother has consulted with lawyers who believe the lack on a BSL course may equal discrimination and be against the law.
The addition of a BSL course would allow deaf children like Daniel to take an additional language in lieu of the ones they are currently excluded from, and will allow other students to learn BSL – making the community more inclusive of deaf people as a result.
Previously, the DfE has said no new GCSEs would be introduced within this parliament, but it appears the UK public may witness one of those (quite common) backflips due to public pressure.
School Standards Minister Nick Gibb told Metro that the DfE "will consider any proposals put forward for a GCSE in British Sign Language." Gibb said "any new GCSE would need to meet the rigorous standards set by both the Department and [exam regulator] Ofqual," and that he had made this "clear previously."
Daniel's mother, Ann Jillings, told UK media outlets that they are not asking for special treatment, but just want to ensure that "Daniel and other deaf children across the country to be given the same opportunities as other pupils."
Daniel's online crowdfunding appeal has already raised over £6,000 towards the legal challenge.
Like this story? Share it with a friend!