Jeremy Hunt red-faced after saying Chinese wife is Japanese while on trip to boost UK-China ties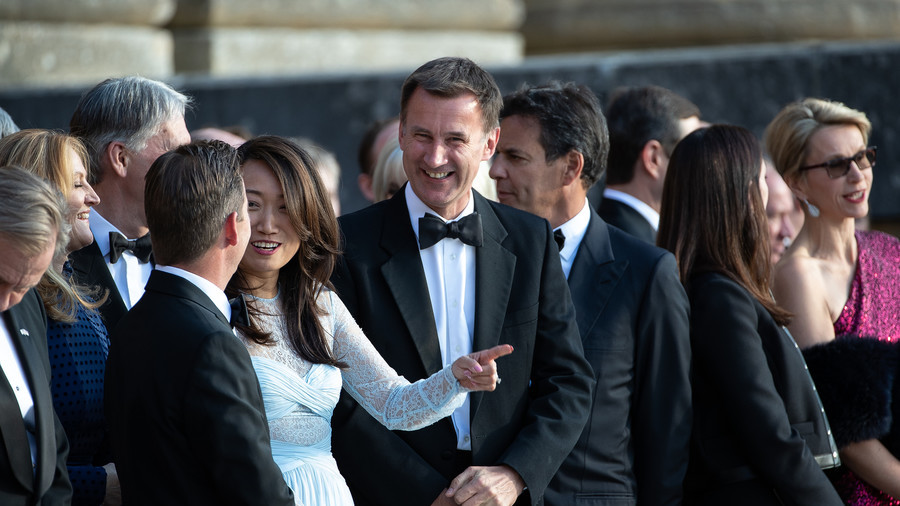 Jeremy Hunt appears to be emulating Boris Johnson as a gaffe-prone foreign secretary, after he made the "terrible mistake" of saying his Chinese wife is Japanese while on a trip to Beijing aimed at bolstering ties with China.
It's been less than a month since Hunt was appointed foreign secretary, but he has already caused embarrassment. He hoped his wife's Chinese nationality would help him forge strong links between the UK and China ahead of Brexit, but then he made the "terrible mistake" of saying Lucia Guo is from Japan, with whom China has had a fractious relationship for over a thousand years.
"My wife is Japanese – my wife is Chinese. That's a terrible mistake to make," he told his counterpart, Chinese Foreign Minister Wang Yi.
"My wife is Chinese and my children are half-Chinese and so we have Chinese grandparents who live in Xian and strong family connections in China," he added, referring to the ancient city of Xian in northern China.
China and Japan have shared a love-hate relationship for at least 1,500 years, since China was an empire that considered its neighbor to be a semi-vassal state.
Hunt's gaffe is therefore unlikely to go down well with Beijing, with whom the UK hopes to strike a profitable trade deal post-Brexit.
Hunt is also set to discuss "the importance of multilateralism and free trade and ways the UK and China can work together on global challenges such as climate change, development, security and non-proliferation and enforcing UN sanctions on North Korea," during his meeting in Beijing, his office said ahead of the trip.
Hunt was appointed foreign secretary after Johnson resigned earlier this month, saying he could not deliver Prime Minister Theresa May's Brexit plan.
Johnson himself tarnished his name as a result of embarrassing public comments. He once referred to Africans as "flag-waving piccaninnies" with "watermelon smiles" in a newspaper column.
If you like this story, share it with a friend!