'Tour de France' copper nabs suspected vandal using man's own bicycle (VIDEO)
Published time: 29 Jul, 2018 15:35
Edited time: 30 Jul, 2018 08:34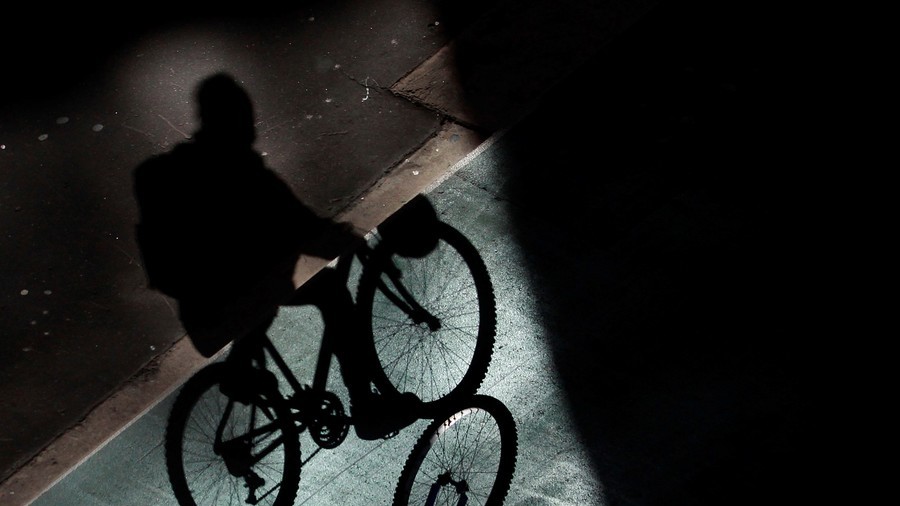 Top brass at the West Midlands Police have praised one of their own after the cop managed to catch a runaway vandal using the fleeing suspect's own discarded bicycle.
By commandeering a bike, an officer from the East Birmingham response team, which works in tandem with West Midlands Police in the UK, managed to hunt down a man suspected of smashing up a shop front.
Interestingly, the bicycle actually belonged to the escaping criminal, who was nabbed on foot in Birmingham after a brief chase. The arrest comes amid the Tour de France season, with Chief Superintendent of the West Midlands Police Chris Todd jokingly likening the incident to the world famous cycling event.
Bodycam footage of the bizarre arrest shows the unidentified officer using pure pedal power to catch up with the vandal as he attempted to outrun the long arm of the law.
Racing down a street on the bike, the officer is seen to circle the suspect before grabbing him by the t-shirt and pulling him in for an arrest.
The East Birmingham response team has since poked fun at the arrested man, posting a laughing emoji regarding the incident.
"Here at Birmingham East response, we love commandeering vehicles," the police team tweeted.

"Imagine being a crook, halfway through a crime, and seeing a police car. You drop your bike and run away, only to see a cop chasing you down on your own pushbike."
Like this story? Share it with a friend!