Sexting Tory MP given ministerial role by May despite allegations of 'inappropriate touching'
Published time: 18 Jul, 2018 12:10
Edited time: 19 Jul, 2018 10:03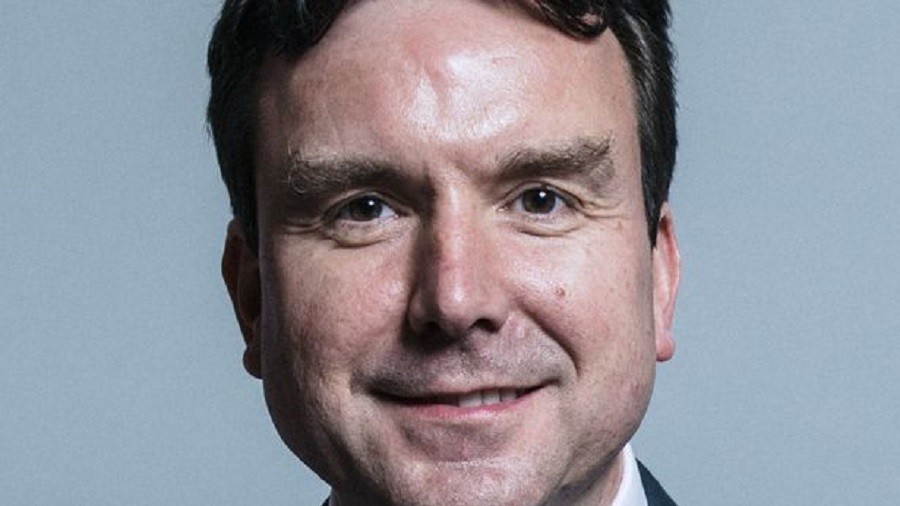 Disgraced Tory MP Andrew Griffiths was handed a position in Theresa May's government despite being investigated following allegations of "inappropriate touching" by a female Tory councillor, it has been reported.
Griffiths, who recently resigned from his government role as Small Business Minister after it was revealed he sent more than 2000 explicit messages to a barmaid in his constituency along with her female friend, was under investigation for inappropriate behaviour when May handed him a ministerial position, the Guardian reports.
Deneice Florence-Jukes, a Conservative councillor for East Staffordshire, accused Griffiths of touching her knee and grabbing her by the waist at a fundraising dinner in 2016 – an allegation she put in writing to the Tory party.
"He said he was aware [I wanted to become an MP] and at this point put his hand on my right knee and told me he was going to help me as he had been instrumental in setting up Women2Win with the Prime Minister, Theresa May," Florence-Jukes told the Guardian.
"He is far too familiar with regards to inappropriate touching. I feel it crosses boundaries by him touching my knee, holding me around the waist, and what I term lingering holds when in close proximity to him."
The allegations were dismissed by the Conservative Party in February this year after the MP for Burton said it was "implausible" he could have touched someone's knee in a room full of people.
Leader of the House of Commons, Andrea Leadsom, was asked by BBC's Newsnight show whether, as someone privy to the allegations against Griffiths, she had warned the Prime Minister against appointing the now ex-minister.
READ MORE: 'Can she take a beating?' Tory minister resigns after bizarre, perverted sexting exposé
Leadsom said: "No, as a matter of fact, the process was carried out by the leader's office on the grounds that it wasn't a matter for parliament, it was a matter for the party processes. So it's not something that I was closely involved with at all."
It's alleged Griffiths, who was May's chief of staff, has faced accusations of bullying from Conservative colleagues including his former election campaign manager, John Wheatley, and East Staffordshire borough council leader Richard Grosvenor. One alleged victim has claimed his "extreme bullying" continued for "many years."
The probe into Florence-Jukes' allegations had not been completed when Griffiths was handed his ministerial position on January 10.
Like this story? Share it with a friend!