May's stern Sunday: PM pledges unwavering devotion to Brexit in bullish Mail on Sunday piece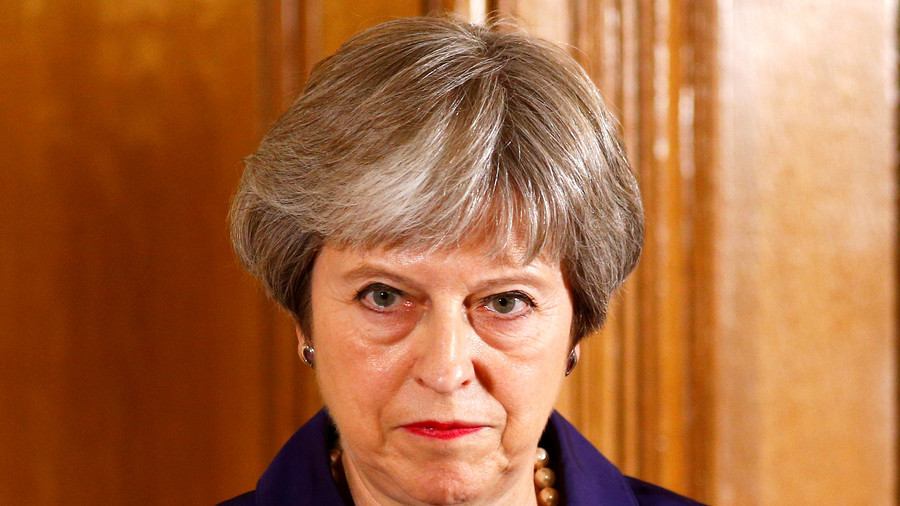 UK PM Theresa May has made one thing crystal clear to her naysayers: Brexit means Brexit. Writing in the Mail on Sunday, May stated that she will "fight for our Brexit deal – because it is the right deal for Britain."
In what could go down in history as Stern Sunday – with the publication of her no-holds-barred Mail on Sunday piece, and the show of a steelier side on the BBC's Andrew Marr show (link) – Britain's prime minister vowed not to crumble under pressure from Tory rebels and Remainers.
"I say to the British people today: I am not going to Brussels to compromise our national interest; I am going to fight for it," May wrote.
"Our Brexit deal for Britain seizes the moment to deliver the democratic decision of the British people and secure a bright new future for our country outside the European Union. It restores our national sovereignty, so that it is our government that decides who comes into our country, our parliaments that make our laws and our courts that enforce them."
May then reminded readers that the money paid in subscriptions to Brussels could be better spent on at home. A throwback to the Leave campaign's Brexit bus, which broadcast to the world that Britain pays "the EU £350 million ($463 million) a week – let's fund out NHS instead," May pledged to deliver "a Brexit dividend to support domestic priorities like our long-term plan for the NHS."
Even US President Trump – who has sparked mass protests during his whirlwind trip to the UK since Thursday – earned himself a mention in May's Mail on Sunday piece. "[Brexit] grasps the opportunities of an independent trade policy, freeing us to forge new trade deals with allies across the world – including America, where President Trump has made it clear he wants a trade deal and is now confident we will be able to do it," she wrote.
"And it enables us to build the new economic and security partnerships we want to see with the European Union. Because Brexit isn't about trading with other countries instead of trading with Europe, it is about doing both.
"So the negotiations with the European Union are not going to be easy for Brussels – and I don't intend them to be. As President Trump has said, I'm a tough negotiator."
The UK PM even took a swipe at those Remainers planning to make the road to Brexit a bumpier ride as the Trade Bill is set to make its return to the Commons on Tuesday. "I believe we need to come together behind our plan," May said. "As the Trade Bill returns to the Commons this week, there are some planning to vote for amendments that would tie us to a permanent customs union with the EU," she said, adding: "This would be the ultimate betrayal of the Brexit vote."
The Trade Bill aims to provide detail about three aspects of post-Brexit trade: how international trade deals can be implemented, establishes the Trade Remedies Authority, a body for investigating and taking action against unfair trading practices that damage UK industry; and states how HM Revenue & Customs will be able to collect and disclose information about exporters.
In the days before the Trade Bill's crucial vote, May made her message to her fellow Britons clear: "We need to keep our eyes on the prize."
"If we don't, we risk ending up with no Brexit at all," she said. "This is a time to be practical and pragmatic – backing our plan to get Britain out of the European Union on March 29 next year and delivering for the British people."
If you like this story, share it with a friend!