Piers Morgan branded an 'idiot' by Corbynite Journo during clash over 'Stop Trump' protests
Published time: 12 Jul, 2018 13:33
Edited time: 13 Jul, 2018 12:34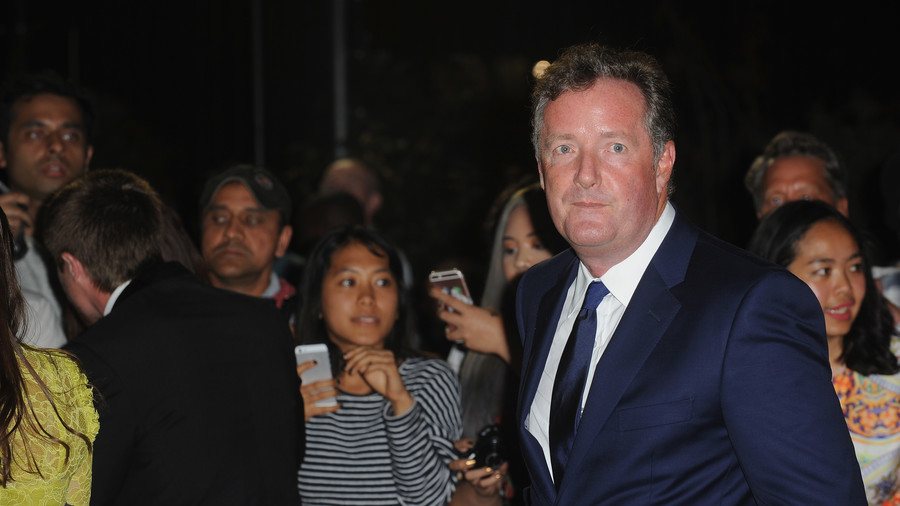 Breakfast show host Piers Morgan has been branded an "idiot" by Corbynite journalist, Ash Sarkar, during a clash over 'Stop Trump' protests that are scheduled to begin on Friday.
The former editor of the Daily Mirror, who recently interviewed Donald Trump, appeared apoplectic at Sarkar wanting to demonstrate against the US President, despite having not taken to the streets to protest against her "hero Obama."
The accusation from Morgan received an acid-tongued reply from Novara's News editor, as she rebuked: "He's not my hero. I'm a communist you idiot!"
Morgan's irritation at what he sees as "double standards" from those who protest the likes of Trump but not other leaders, who also implemented controversial policies, received no sympathy from Sakar. She accused him of using strawman arguments to make up for his "own incompetence as a journalist."
Referring to Morgan's interview with Trump in January this year Sarkar blasted: "You didn't hold Trump adequately to account when you interviewed him.
"You didn't think climate change was important enough. You thought you'd ask him to manage your favourite football team. It's embarrassing."
Defending his stance on Trump, the controversial presenter countered: "What I try to do is be fair about Trump. What you try to do is be relentlessly anti-Trump and be relentlessly pro somebody like Obama."
Sarkar clearly exasperated with Morgan told him: "I'm not pro Obama. I'm a critic of Obama. I'm a critic of the democratic party, because I'm literally a communist."
It comes as preparations are being made by the 'Stop Trump Coalition' for Friday's protests against the arrival of the US President, billed by the activists as a "carnival of resistance."
One of the chief proponents of the 'Stop Trump' protests is Guardian journalist, Owen Jones who claims a source close to him suggests the UK government has been putting pressure on London's Metropolitan police to curb the demonstrations.
It's not only London that will see protests against Trump's visit to the UK. The US president is scheduled to spend some time at his Scottish golf resorts. Common Space's Alasdair Clark, a Scottish-based journalist, claims that Scotland's Police Force is "asking students' unions for details of activists and groups planning to attend protests."
Trump and first lady, Melania plan to arrive in London on Thursday afternoon, to begin what will be a four day trip to the UK, following a two-day NATO summit in Brussels, where the US leader has already caused a stir with German officials.
He's accused Germany of being "a captive of Russia," as well as calling members of the alliance "delinquent" in their defence spending and insisting they increase it "immediately."
If you like this story, share it with a friend!