Williamson says Russia is to blame for 'Novichok death', without proof to support claim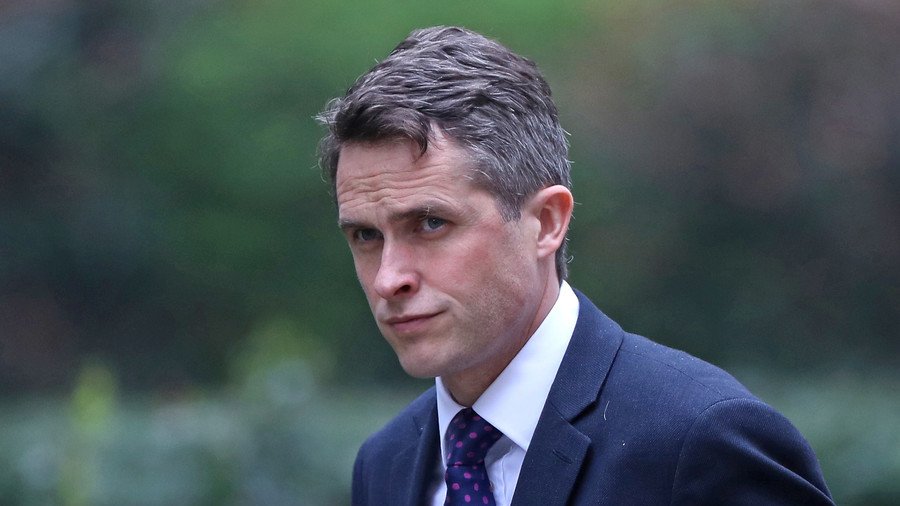 Gavin Williamson is at it again - pointing the finger at Russia without any evidence. This time the UK Defence Secretary is accusing Moscow of being culpable for the death of a British citizen before the probe has concluded.
It is the first time that Williamson, or any UK official, has linked the Kremlin to the death of the 44-year-old woman who was poisoned by what some have alleged is the same A-234 nerve agent used to attack the Skripals.
The Defence Secretary, however, did not explicitly say if he was referring to the attack on the Skripals, the Amesbury poisoning, or both. Williamson was asked in Commons about the threat posed to the British people following Dawn Sturgess' death.
"The simple reality is that Russia has committed an attack on British soil which has seen the death of a British citizen," he replied. "That is something that I think the world will unite with us in actually condemning."
Police believe that Sturgess and her partner Charlie Rowley handled an item contaminated by the Novichok-type poison. The Amesbury couple live only a few miles from where ex-Russian double agent Sergei Skripal and his daughter Yulia were attacked in March.
Police say they are still following the line of inquiry that the Novichok apparently used in both incidents was from the same batch, but they have admitted that they have no evidence to support this.
READ MORE: UK police 'unable to say if Novichok from latest incident same as used on Skripals'
"As I've said before, there is no evidence that either Dawn or Charlie visited any of the sites that were decontaminated following the attempted murders of Sergei and Yulia Skripal," Scotland Yard's counter-terrorism chief Neil Basu said on Monday.
"The investigation must be led by the evidence available and the facts alone. Our focus and priority at this time is to identify and locate any container that we believe may be the source of the contamination," he added.
READ MORE: Woman exposed to nerve agent in Amesbury dies – UK police
According to Basu, 21 other people screened for Novichok exposure have been given the all-clear. Moscow has vehemently and repeatedly denied being behind the attack in Salisbury, despite global sanctions being imposed on Russia.
Think your friends would be interested? Share this story!
You can share this story on social media: