UK police 'unable to say if Novichok from latest incident same as used on Skripals'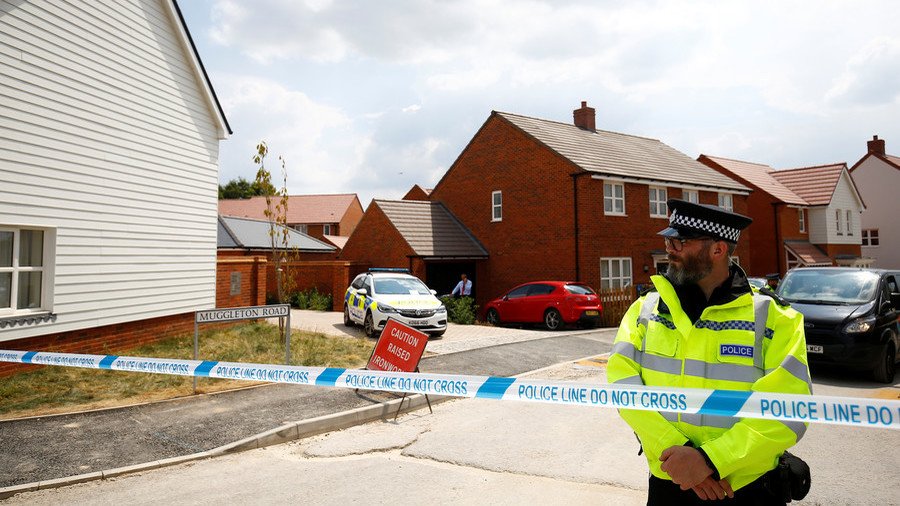 The UK's top counter-terrorism officer says police are unable to confirm whether the Novichok nerve agent to which a couple was exposed in Amesbury was from the same batch used to poison the Skripals in Salisbury last March.
"We are police officers and we need to work on evidence so I would need a clear forensic link," Scotland Yard's counter-terrorism chief Neil Basu said on Monday.
Basu gave a press statement following the death of Dawn Sturgess, 44, from exposure to a nerve agent. She and her partner Charlie Rowley were hospitalized after both fell seriously ill in what was initially believed to be a drug-related incident. Last week Scotland Yard announced that scientists at Porton Down had established that Novichok was the cause of their sudden illness.
READ MORE: Woman exposed to nerve agent in Amesbury dies – UK police
Speaking after Sturgess passed away on July 8, Basu told the media he "cannot offer any guarantees" and urged people to follow Public Health England advice to avoid picking up discarded containers or syringes.
He added that Sturgess and Rowley's reactions were so severe that it's believed they came into contact with a high dose of Novichok after handling an infected container which detectives are now seeking.
"The investigation must be led by the evidence available and the facts alone. Our focus and priority at this time is to identify and locate any container that we believe may be the source of the contamination," Basu said.
According to Basu, 21 other people screened for Novichok exposure have been given the all-clear.
The Amesbury poisoning comes after repeated assurances from Prime MInister Theresa May and Public Health England that there was no risk to local residents. Again, health authorities are insisting the risk to the general public is low.
Despite the lack of evidence and deepening mystery many have been quick to point the finger at Russia and brand the Amesbury poisoning "collateral damage."
Police say they are still following the line of inquiry that the Novichok used in both incidents was from the same batch, but admit they have no evidence to support this as of now.
"As I've said before, there is no evidence that either Dawn or Charlie visited any of the sites that were decontaminated following the attempted murders of Sergei and Yulia Skripal."
READ MORE: British MP, establishment journalists rush for Putin's blood after Amesbury chemical death
In March, former double agent Sergei Skripal and his daughter Yulia fell critically ill after exposure to the nerve agent. A police officer who attended the pair after they were found unconscious in a Salisbury park was also treated for exposure to the agent. All recovered and were later released from hospital.
Last month The Times reported Sergei Skripal's home and a house belonging to the police officer Detective Sergeant Nick Bailey poisoned by a nerve agent in Salisbury was to be bought by the British government in a £1m deal that also includes cars and other family possessions.
You can share this story on social media: