'New legal high?' Twitter awash with mockery & conspiracy after Novichok hits UK again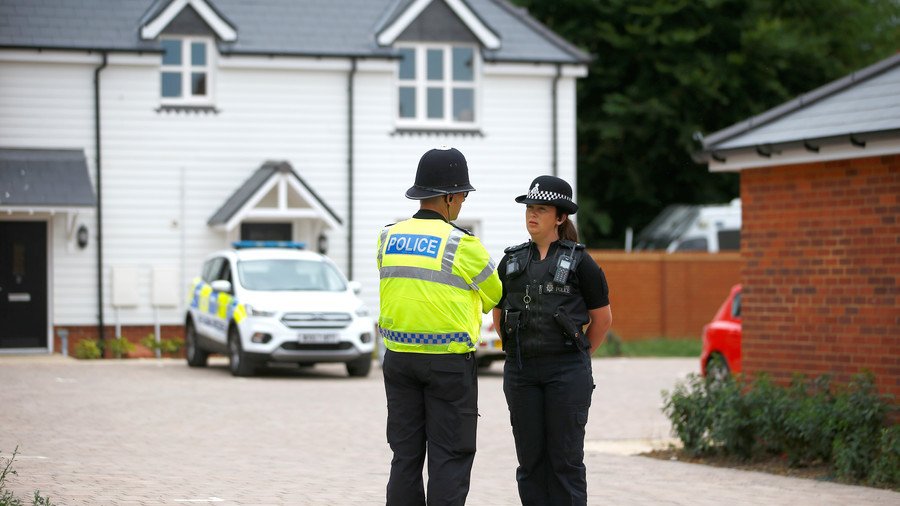 What is claimed to be a new case of Novichok poisoning of an unsuspecting British couple has made Twitter explode, with users finding links between the incident and the World Cup, Brexit, and even alleging it was an inside job.
The supposedly deadly military-grade agent has resurfaced in Britain four months after the March 4 poisoning of double agent Sergei Skripal and his daughter, Yulia - this time hitting Charles Rowley, 45, and his girlfriend, Dawn Sturgess, 44, living in Amesbury, some 8 miles (12 km) from Salisbury.
READ MORE:New Novichok claims curiously happen during massively successful World Cup in Russia – analysts
The incident has already drawn immense government attention, with some 100 anti-terrorist division detectives working on the case around the clock and the government calling an emergency committee meeting for Thursday.
In the absence of any official account, Twitter folk have come up with plenty of their own. Very few, however, took the issue seriously, as most were opting for quick-witted comments.
The sizable portion of messages includes a mention of the FIFA World Cup, which has been underway in Russia and has, so far, been a great success for the hosts.
Some suggested that if usual suspect Russia is indeed practicing its Novichok-poisoning skills on the British population, the next target could be the English football team.
… or any other nuisance standing in the way of Russia's triumph.
Some suggested that one should look closer to home when seeking those to blame in the apparent Novichok spread.
One user noted that, drawing on past experience, the British government might have decided it's time for a new Novichok media frenzy to distract everyone from the disastrous Brexit negotiations.
Others pointed out that even if it was Novichok again, nothing links it to Russia and it has never been linked to Russia before. The deadly agent was known to had been stockpiled by several nations and its formula is not a secret.
Some of the tweets were ominous – but hardly genuine.
On a lighter note, some commentators were quick to declare Novichok, since it seems to be spreading uncontrollably, the new party drug.
Meanwhile, the Russian embassy in the Netherlands, which also serves as the nation's mission to the OPCW, posed a rhetorical question whether it would be smart for Moscow to use Novichok "again" on the British soil amidst the FIFA World Cup and after a crucial OPCW session.
You can share this story on social media: