Jeremy Corbyn says 'yes' to legalizing medical cannabis but opposes recreational use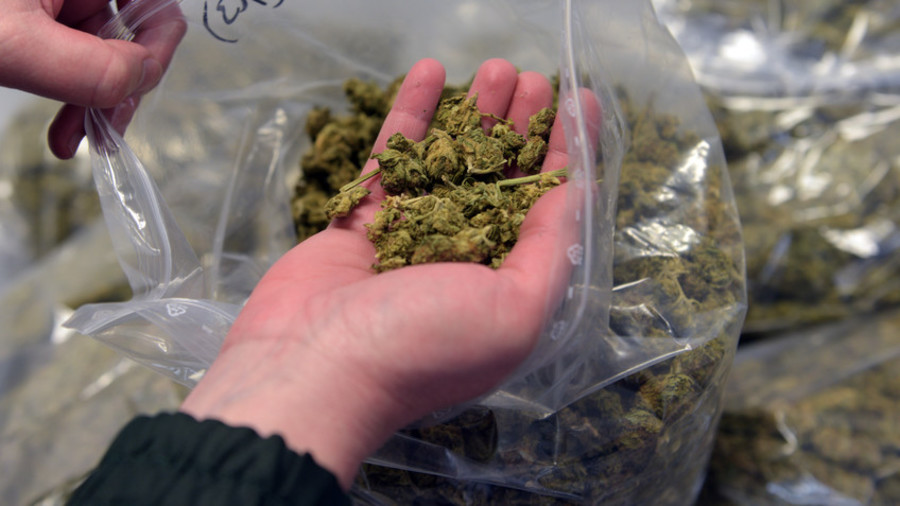 Labour leader Jeremy Corbyn has called on medical cannabis to be decriminalized "as quickly as possible," but has stopped short of backing the legalization of the class B drug for recreational use.
Talking to Sky News show Sophy Ridge on Sunday, the Opposition leader said health issues arising from the use of any sort of drug should be thoroughly assessed before discussing their legalization.
"I think at this stage we should say that medical use of cannabis is good, and that cannabis oil used is clearly beneficial to people. That should be decriminalized and made readily available as quickly as possible," Corbyn said.
It comes as the legalization of cannabis for medical purposes has become a hot topic in Parliament following the high-profile case of 12-year-old epileptic Billy Caldwell, who relies on cannabis oil to alleviate the symptoms of his life threatening condition.
The child, who had up to 100 seizures a day before he started taking cannabis oil, became the first person in the UK to be prescribed the class B drug for medical conditions on the NHS.
Despite his reliance, Caldwell's GP halted his prescriptions after receiving a letter from the Home Office ordering him to stop prescribing the drug.
Amid pressure from campaigners, politicians and GPs, Home Secretary Sajid Javid said the scheduling of the drug would be reviewed for medical purposes, though the government has no plans to look at recreational decriminalization. Trafficking, dealing and producing cannabis can be punished with up to 14 years in prison, as well as unlimited fines.
Shadow Home Secretary Diane Abbott said recently that the UK's war on drugs has been an utter failure, yet stressed the Labour Party would not oversee the legalization of cannabis for recreational use. A position reiterated by Corbyn during his interview.
When Corbyn was asked whether he would support the legalization of the drug across the board, including for medical purposes, he said: "I think we have to look at the health concerns of any drug that people take. No drug is without consequences when people take it. Personally, I don't take any drugs at all and I think we should just think about it quite carefully."
He did, however, say he still believes in a motion he signed in 2000 calling for the possession of the drug to be decriminalized.
"[…] I think criminalizing people for possession of small amounts of cannabis is not a particularly good idea and leads to great difficulties particularly for young people in communities like mine so I do think the debate is moving on."
If you like this story, share it with a friend!
You can share this story on social media: