BBC accused of 'cutting off' reporter as he notes MI6's role in torture of terrorist suspects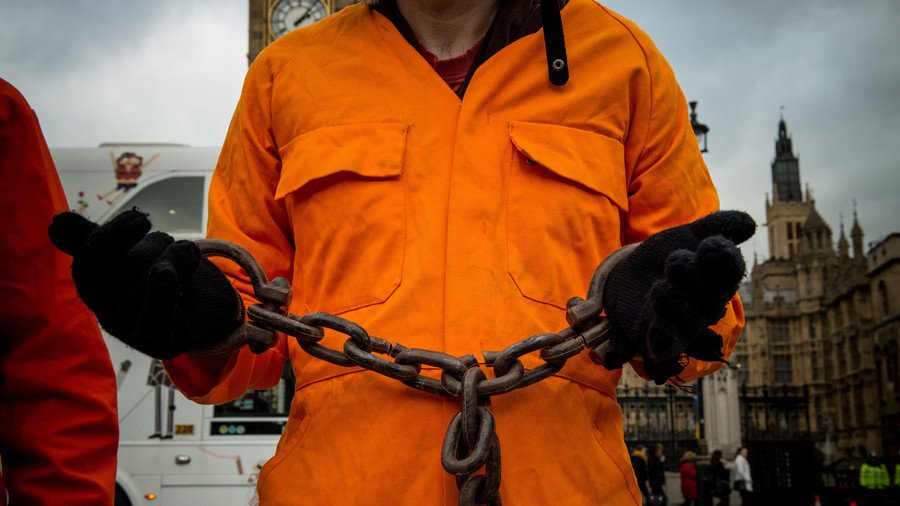 The BBC is facing accusations of covering up Britain's involvement in torture, after a reporter's feed cut out as he was detailing accusations that MI6 worked with Libyan forces against anti-Muammar Gaddafi dissidents.
A widely-circulated clip shows BBC home affairs correspondent Dominic Casciani reporting about British intelligence agency MI6's role in assisting Libyan forces in their abduction of former dissident Abdul Hakim Belhaj. Just 39 seconds into the report, the screen goes grey, cutting back to the alarmed presenter, Jo Coburn, who cites "technical interference" before the transmission is cut off.
Belhaj, following a long court case, was granted an apology from the UK government for its role in his abduction by Libyan forces, and the offer of £500,000 in compensation. Belhaj, a founder of the anti-Gaddafi Islamist al-Watan Party, was abducted in Thailand with his wife in 2004 and brought to Libya, where he was tortured by Gaddafi's forces during six years of detention.
READ MORE: 'We're sorry': UK apologizes for Belhaj rendition that led to torture by Gaddafi forces (VIDEO)
Casciani noted that rather than wanting "to walk away with millions of pounds in compensation, what they [Belhaj family] wanted from British ministers was an absolute cast-iron, black and white admission that MI6 and potentially others as well were mixed up in a situation that led to their rendition and torture."
He went on to say how documents found in the aftermath of Colonel Gaddafi's downfall in 2011 "very clearly pointed a finger at MI6 at having provided intelligence, this tip off which led to Belhaj and his wife being taken to Libya."
As Casciani speaks the feed begins to falter.
Cutting back to an-opened mouth Coburn in the studio, the presenter interrupts Casciani as she says the report would have to end there because of signal failure.
The clip was picked up by British former ambassador Craig Murray, who suggested Coburn was using non-verbal communication to interrupt the controversial reports.
Casciani, however, hit back at claims the BBC had purposely cut him off, saying:
His denial however didn't stop social media users from speculating about the BBC's relationship to the British security services.
If you like this story, share it with a friend!
You can share this story on social media: