Prosecute Blair govt officials at ICC after torture report – ex-diplomat Craig Murray (VIDEO)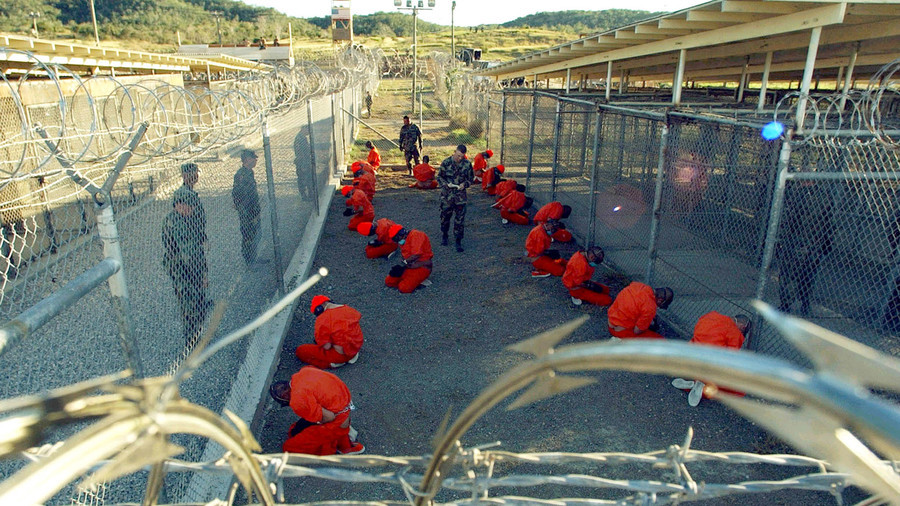 Craig Murray, the only British civil servant to express written concerns over UK complicity in torture and rendition, has told RT that former Foreign Secretary Jack Straw should face the International Criminal Court.
Murray was the British ambassador to Uzbekistan when he noted that MI6 operatives were receiving intelligence from the "torture chambers of the Uzbek regime," later expressing written concerns back to the Foreign Office and "to Jack Straw personally," only to be told that "in the War on Terror, the decision was that we would accept intelligence from torture."
"I subsequently became aware that in fact the Americans were also shipping people into Uzbekistan specifically in order for them to be tortured under the extraordinary rendition system," said Murray.
The only senior British civil servant to raise objections to the post-9/11 security policy, Murray soon found himself "railroaded" out of the Foreign Office. Murray has since become a proficient and widely-read blogger, frequently criticising the British political and media establishment.
As part of their inquiry into the UK's role in the rendition and torture program, Murray gave evidence to the Parliamentary Intelligence and Security Committee (ISC) and features in their reports on the matter which were published Thursday.
First commissioned in 2010, one report dealt with the mistreatment and rendition of detainees between 2001 and 2010, while the other considers current issues. They offer a damning insight into how UK intelligence services were linked to torture and rendition of terrorist suspects after 9/11, which were much more widespread than previously reported.
Murray was one of only four out of 23 requested witnesses to be allowed by the government to give evidence to the ISC inquiry, a point which the ex-ambassador highlighted to his hundreds of thousands of Twitter followers.
Read more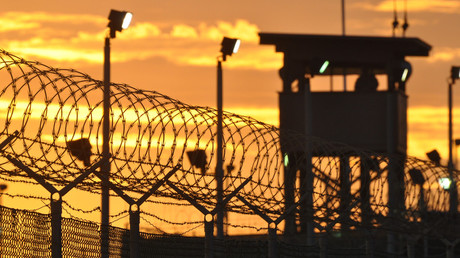 According to Murray, while the ISC published his evidence that the Foreign Office policy of accepting intelligence gained via torture was "deliberately kept secret" and "deliberately not written down," they did not publish evidence "specifically implicating Jack Straw."
"In fact Jack Straw's culpability for all of this is skated over by the report although of course it is plainly impossible that all of this could be happening and he didn't know."
Backing renewed calls for a "full public inquiry in the whole rotten system," Murray also said he'd like to see Straw "face a criminal court."
Accusations of a government cover-up were followed up by Murray in a blog post on Friday, where he accused Downing Street of doing "everything possible to handicap the work of the committee."
Accusing Theresa May of "specifically and deliberately" preventing the ISC from "questioning any official who might be placed at risk of criminal proceedings," "tells us much more about their [the government's] future intentions than any fake apology."
Straw, who headed the Foreign Office from 2001-2006, is facing questions as to the extent of his knowledge of the program and why he did not ask for a briefing on the policy when accusations that widespread rendition and torture were already circulating widely in the media at the time.
Upon the publication of the reports, Straw has said that "that where I was involved in decisions I consistently sought to ensure that the United Kingdom did act in accordance with its long-stated policies and international norms."
READ MORE: Ex-justice minister calls for fresh torture inquiry into UK's 'disgraceful involvement' in rendition
In May, the British government reached an out-of-court settlement worth £2.2 million with the Libyan national Abdul Hakim Belhaj, who along with his then-pregnant wife Fatima Boudchar, were kidnapped from Thailand by British operatives and sent back to Libya to be tortured by the regime of Muammar Gaddafi.
At the time of his kidnapping, Belhaj was emir of the defunct Libyan Islamic Fighting Group, an anti-Gaddafi guerrilla group.
For Murray, the award of "large sums of taxpayers' money" by the government to the Belhaj family was in order to "avoid the possibility of Jack Straw having to appear in the dock."
Praising the ISC for their "honesty, integrity and above all persistence" during the investigation, he said the Blair and Brown governments were "immersed in torture, a practice that increased hatred of the UK in the Muslim world and thus increased the threat of terrorism."
Think your friends would be interested? Share this story!