Where's Boris? Foreign Secretary mocked as he goes AWOL for crucial Heathrow expansion vote
Published time: 25 Jun, 2018 14:35
Edited time: 26 Jun, 2018 07:42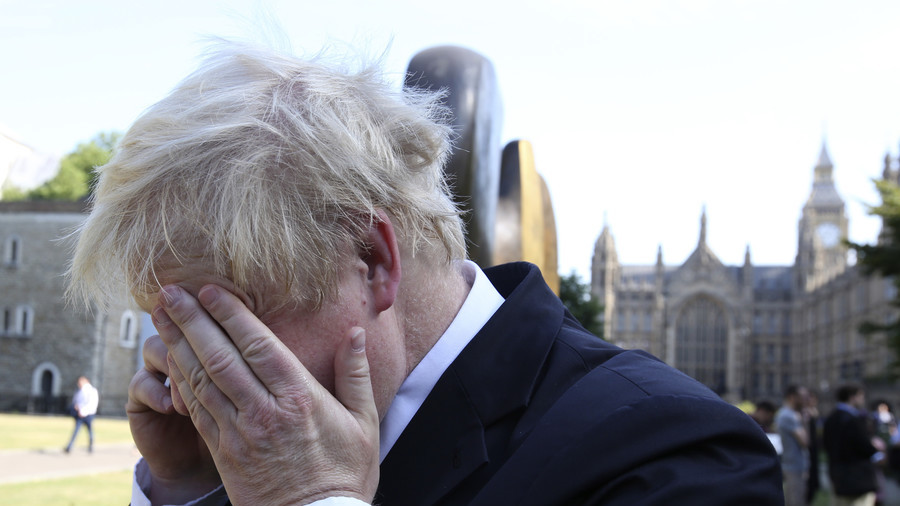 UK Foreign Secretary Boris Johnson has been mocked by a myriad of politicians including Tories, for avoiding voting against the government's plans to expand Heathrow airport, despite saying he'd "lie in front of the bulldozers."
Johnson, who, during his victory speech at the 2015 General Election night when he became Tory MP for Uxbridge and South Ruislip; a west London constituency affected by the contentious third runway issue, claimed: "Yes John [McDonnell] I will join you, I will join you. I will lie down with you in front of those bulldozers and stop the construction of that third runway."
However, it has transpired that Brits may not be afforded such a spectacle as the Foreign Secretary lying prostrate in front of oncoming bulldozers at Heathrow, as his strength of feeling appears to have evaporated, with revelations he will not be present for Monday's critical vote in parliament.
Johnson's absence for the Heathrow expansion vote means he avoids the embarrassment of having to resign from Theresa May's Cabinet, or face the sack, in order to vote against the government - either of which is expected when a minister defies the party whip.
Britain's top diplomat has been on the receiving end of strong criticism, including that of an ex-minister, Greg Hands, who recently resigned to vote against his own government. The ex-minister for the Department for International Trade, Hands took to social media on Sunday to mock Johnson.
Hands, Tory MP for Chelsea and Fulham, tweeted: "Great to arrive back in the UK at Luton Airport in time for the match today and to vote against #Heathrow expansion tomorrow. I wouldn't want to be abroad for either of those. #commitments."
Fellow Tory, Sarah Wollaston, a frequent critic of Johnson, who has called for the gaffe-prone Foreign Secretary's resignation on numerous occasions tweeted: "Would be a nice touch if Boris could arrive for the vote by bulldozer."
From the opposing benches Jess Phillips, Labour MP for Birmingham Yardley said Johnson was being "pathetic" for not turning up to vote. She added: "This is the sh*t that makes people hate politicians. Boris has learned that he gets applause saying the easy stuff — he'd get respect if he said the hard stuff."
So where exactly is Alexander Boris de Pfeffel Johnson? When asked, Chris Grayling, the under-fire Transport Secretary told BBC Radio 4′s Today program: "I have no idea where Boris is, genuinely no idea where Boris is."
The Guardian have today reported that the Foreign Secretary flew to Afghanistan on Sunday evening to have discussions with Hekmat Khalil Karzai, the country's deputy foreign minister.
Johnson has today defended his decision not to resign in order to oppose Heathrow's third runway, saying: "My resignation would have achieved absolutely nothing," he told the Evening Standard.
He wrote: "I have long suggested that I should resign over the issue. No doubt they have my best interests at heart.
"But it is clear from what is likely to be a large majority of MPs who are in favour of a third runway that my resignation would have achieved absolutely nothing."
The Tory party will be whipping their MPs to vote with the government on a vote that would see the number of flights at Heathrow airport increase by a half. Labour is officially opposed to a third runway, however they are giving their MPs a free vote on the contentious issue.
Critics of the proposed expansion say it would have disastrous effects on pollution levels in the area and more widely on climate change; with Green MP Caroline Lucas saying it would be an "environmental catastrophe."
When asked for comment on Johnson's non-appearance at Monday's Heathrow third runway vote, the PM's spokesman said that Theresa May considered him to be an "honorable man", according to The Guardian.
Like this story? Share it with a friend!