Secret to success: BBC gives UK spy network some nice PR at taxpayer expense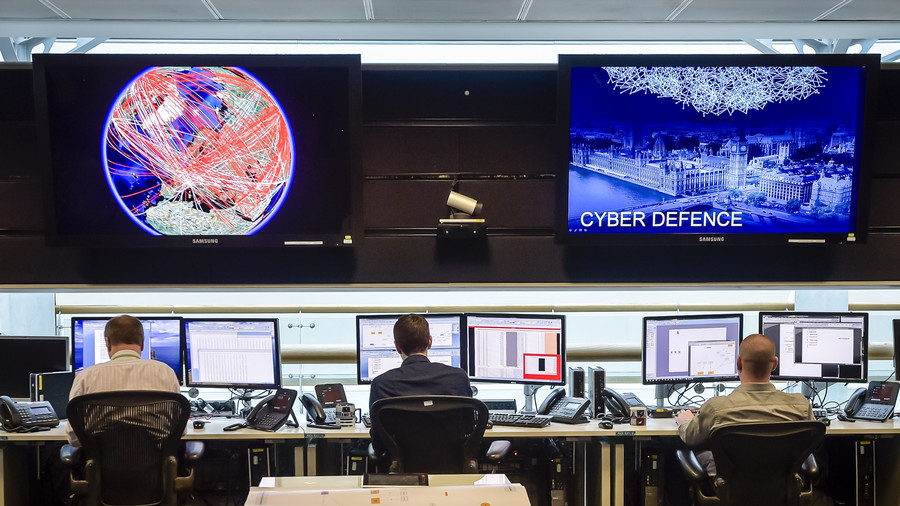 A recent BBC video saw the state-funded broadcaster chat to the deputy director of the UK's intelligence agency, giving the espionage network some soft and cuddly PR at the taxpayers expense.
Nikesh Mehta, who has been the number two at GCHQ (Government Communications Headquarters) since 2015, was interviewed for BBC Ideas for their Habits of the Highly Successful segment, which seeks tips from people at the top of their game.
Other videos to feature on BBC Ideas, which bills itself as a "curated video platform for people who want to think as well as surf," include programs on why you should wear trainers to work and investigations into why people chant at football matches.
As part of the news lite video, Mehta, who first worked as a diplomat at the Foreign & Commonwealth Office before turning spymaster, gave viewers his secrets to success: dare to be different; accept fear; ask questions; and find a champion.
The inclusion of Mehta in a series which also includes videos from British mountain climber Bonita Norris and Mumsnet founder Justine Roberts, presents GCHQ in a very positive light despite its history of dubious dealings, including hacking foreign politicians' computers and phone calls during two summits of the G20 in 2009.
More recently, RT reported in January that GCHQ had sought to open a special communication channel with its own watchdog, the Investigatory Powers Commissioner's Office (IPCO), sparking claims it was seeking to "bury embarrassing evidence" of its own activities.
Late last year, it was embroiled in a number of legal battles alongside MI5 and MI6, over claims by NGOs and rights groups that the intelligence services were using "bulk surveillance" methods, including accessing private data of citizens, which went outside its legal remit. The extent of government snooping came to light following the leaked documents of NSA whistleblower Edward Snowden in 2013.
Five years on from the Snowden leaks, journalists investigating the slew of released documents have themselves come under surveillance by the UK's security apparatus. In 2017, an investigation by The Intercept reported on 'Operation Curable,' a then four-year secret probe by the the counterterrorism unit of the London Metropolitan Police into British journalists who worked with the leaked NSA documents. This resulted in calls from the National Union for Journalists (NUJ) for it to be immediately halted.
But the BBC's soft stance on Britain's spies is to be expected. The cosy relationship between the two has gone back decades with the public broadcaster reporting earlier this year on its "secret vetting" process which saw MI5 politically vet candidates for jobs at the BBC up until the 1990s.
Think your friends would be interested? Share this story!