GCHQ spooks in the dock over UK government bulk data hacking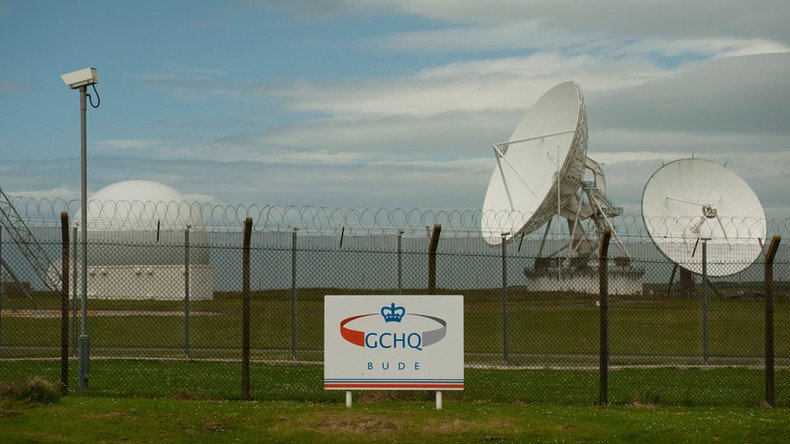 British intelligence services, which authorized the bulk hacking of phones and computers, are at the center of a court battle taking place on Thursday.
A challenge to the wide use of non-specific warrants by Britain's version of the NSA – the Government Communications Headquarters (GCHQ) – is being brought by campaign group Privacy International (PI).
The group has vowed to fight the secretive agency, which works with MI5 and MI6, over "bulk surveillance."
It is also challenging the primacy of the existing system – an intelligence tribunal that operates partly in secret – over civil courts.
Originally, a claim by PI was brought to the investigatory powers tribunal (IPT) as a result of NSA whistleblower Edward Snowden exposing the extent of surveillance carried out by US and UK authorities.
PI argues the government is "choosing to take advantage of security holes" which weaken security for later hacks.
IPT hearings can be held behind closed doors over national security fears as it hears complaints about government surveillance.
PI, along with seven internet service providers, says the practice known as computer network exploitation (CNE) is being carried out by GCHQ.
This practice, it says, breaches human rights laws dating back to an 18th century common law ban on the use of such non-specific warrants.
The IPT found in 2016 such forms of hacking are compatible with the European Convention on Human Rights.
Because of this, it was ruled that warrants do not need to be "defined by reference to named or identified individuals."
A later judicial review was called for by PI but was overruled by the High Court which found in favor of GCHQ and the Foreign Office.
"The [IPT] unlawfully sanctioned the UK government's use of sweeping powers to hack hundreds or thousands of people's computers and phones with a single warrant," Scarlet Kim, a legal officer at PI, told the Guardian.
"Rather than debate the necessity and proportionality of their expansive hacking powers, the government is instead arguing that the UK courts should have no jurisdiction to review the legality of the tribunal's decisions.
"Too often, the government justifies intrusive surveillance powers by telling the public that 'if you have nothing to hide, you have nothing to fear.' We throw that mantra back to the government: 'If you have nothing to hide about your hacking, you have nothing to hide from our courts.'"
A loss could cost PI up to £25,000 ($33,000), but the group has launched a crowdfunding campaign.
Then-Foreign Secretary Philip Hammond welcomed the IPT judgment in 2015.
"The ability to exploit computer networks plays a crucial part in our ability to protect the British public," he said.
You can share this story on social media: