'Sexist pig': Ex-footballer says females shouldn't commentate due to 'high-pitched' voices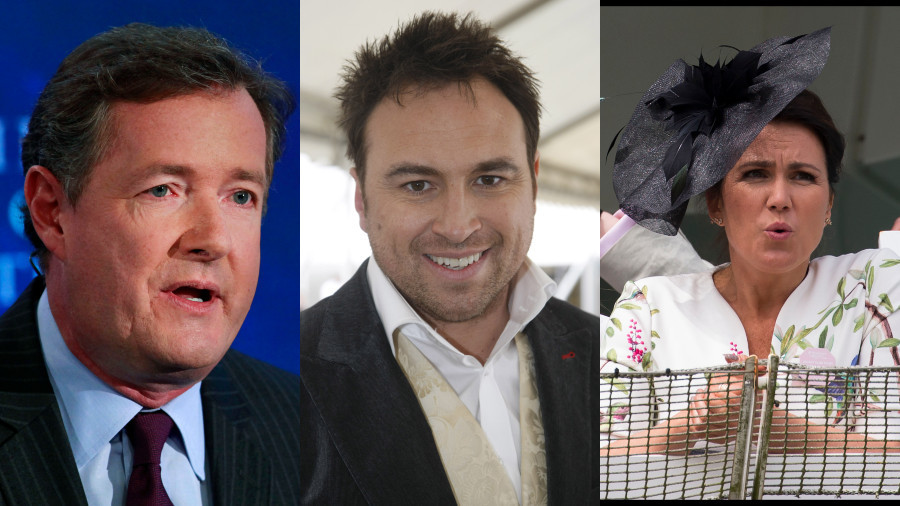 Barely-remembered ex-Chelsea 90s player Jason Cundy has been labelled a "sexist pig" on live TV over his comments to Piers Morgan and Susanna Reid that the female voice is too "high-pitched" to commentate on football.
The ex-footballer, most famous for a wind-assisted goal when he slipped and kicked the ball from 40 yards away, looked taken aback as Morgan let rip on him, labeling Cundy "ridiculous" and pointing out that his own voice is high pitched and annoying.
Cundy, himself a radio host on Talksport, made the comments after BBC reporter Vicki Sparks became the first female commentator for a live TV World Cup match. He told Morgan and Reid that he would "prefer to listen to a male voice" when listening to commentary.
"I think with their voice is very different," the 48-year-old ex-footballer added.
Not one to let it slide, Morgan hit back. "My only criteria, Jason, is not that they're male or female," he said. "It's: 'Do they know what they're talking about?'. Your annoyance appears to be about that they have too pitchy voices, considering yours is just as pitchy.
"Doesn't that make you a sexist pig?!" Morgan added, leaving Cundy looking bewildered.
Not one to take a hint, the ex-Chelsea footballer doubled down on his previous statement, stating that his opinion on Sparks was nothing to do with how she does her job or her football insight. "For 90 minutes I would prefer to listen to a male voice," Cundy said.
The fiery exchanged has since gained traction on social media, with flabbergasted people slamming the former footballer for his chauvinistic views.
One Twitter user eventually made the probably never-before-said observation that if you "replace the 'd' in his surname with a 't' and it would be fairly accurate". Ouch.
Others just pointed out his lackluster career - on and off the football pitch. "Women commentating on men's football is ridiculous", one Twitter user said, as if the female of the human species were legally blind when it comes to sport, thus making it impossible for a lady to have an opinion on a 'man' topic.
There were a meager few who swam against the Twitter tide to agree with Cundy.
Think your friends would be interested? Share this story!