'Deepfake' porn should be criminalized under upskirting bill, analyst says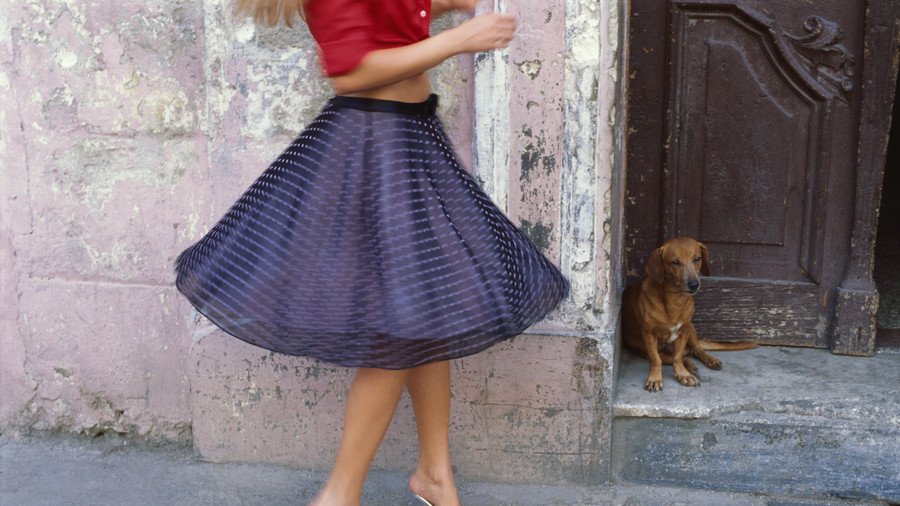 The "distressing" practice of creating fake porn images using pictures of real people should be outlawed in the same bill that criminalizes upskirting, an analyst has said.
Prime Minister Theresa May said on Wednesday that she would want to see the upskirting bill, which criminalizes the practice of surreptitiously taking pictures up women's skirts, become legislation.
Clare McGlynn, a law professor at Durham University specializing in the regulation of pornography and image-based sexual abuse, told The Guardian that ministers should go further and take this chance to implement legislation which is "future-proofed."
She argued that the criminalization of 'deepfake' images should be added to the bill. "The upskirting bill is a welcome first step towards a more comprehensive response to image-based sexual abuse, but when a government tries to legislate on something quickly there is a risk that an opportunity to have a proper look at the problems raised by new technology is missed," McGlynn said.
Deepfake is an ever-growing form of online pornographic abuse, which initially saw the faces of celebrities being digitally imposed on bodies for pornographic content. Now with more apps available to make the modifications, it is increasingly easier for ordinary people to be targeted.
McGlynn called for the practice to be criminalized in light of the mental toll it takes on victims, and cited similar legislation in New South Wales, Australia, as proof of how criminalization could come into effect.
"It would be easy to extend the bill so that it covers images which have been altered too, and clearly criminalize a practice that victims say they find incredibly distressing," McGlynn added.
Theresa May confirmed that legislation to make upskirting a criminal offence punishable by up to two years in prison will be introduced by the government later on Thursday, after it was initially blocked by Tory MP Christopher Chope.
Faced with calls of "shame" from his fellow MPs, Chope argued that he was not going against the bill itself, but the failure for it to be debated.
If you like this story, share it with a friend!
You can share this story on social media: