'Muslims are the vilest animals': post shared by Jewish Board of Deputies member sparks probe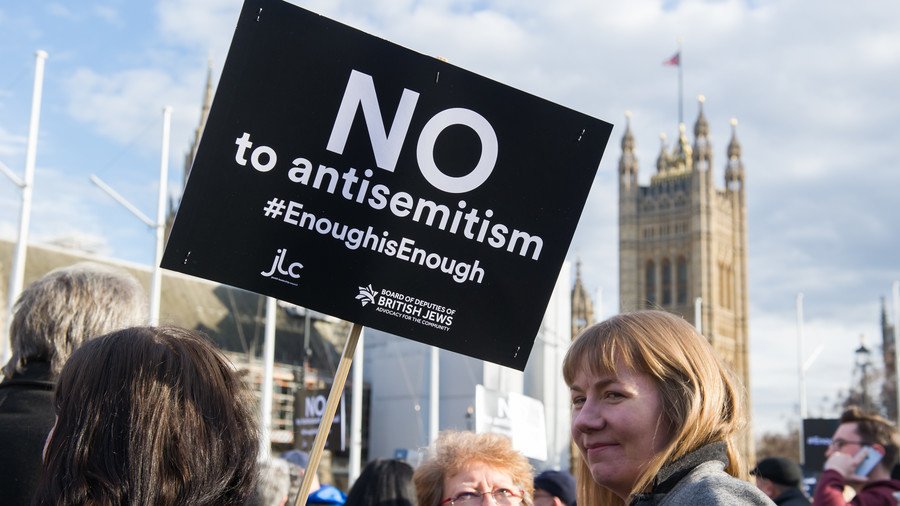 A member of the Jewish Board of Deputies is to be investigated by the organization for her "Islamophobic and "anti-Arab" views, after sharing tweets that described Muslims as "the vilest of animals" and Arabs as "so evil."
The Jewish Chronicle (JC) has claimed that it has seen the offending tweets shared by Roslyn Pine, who is deputy for Finchley United Synagogue and who failed to become vice-president of the Board in last month's elections.
Another retweet reportedly described Arab migrants to Europe as "an invading army," report the JC.
The Board of Deputies came to prominence after they organized a demonstration in parliament square against Labour leader Jeremy Corbyn for what they claim was poor management of the anti-Semitism "crisis" in the party.
Marie van der Zyl, the new Board of Deputies president, who took over from arch-Corbyn critic, Jonathan Arkush, has ordered a report on Pine from the internal committee responsible for breaches of its code of conduct.
This will no doubt be welcome news for certain deputies on the Jewish Board, where one has claimed that Pine had not been removed as a deputy because the Board operated "like an old-time synagogue where problems are hidden or brushed under the carpet." Another deputy has said that she had regularly used "racist, xenophobic and Islamophobic language."
Pine, who was suspended by Twitter in November 2017, has defended her right to hold "views against Islam," denying it was Islamophobic to do so, even questioning whether there was such a thing as 'Islamophobia,' according to the JC.
Pine insists that: "There is no such word as Islamophobic. 'Islamophobia' is trying to shut down criticism of Islam. I detest the creed of Islam and I'm entitled to say it.
"I have an issue with Muslims and Arabs who want to kill us, who want to destroy Israel. And that is an Islamic fundamental if you know anything about what the Koran is.
"I have views that offend people. That is what a free society is. To criticise a religion —
including Judaism — I have no problem with that. In a free society you should be able to criticise a body of ideas."
President, van der Zyl said: "I will not tolerate any anti-Muslim hatred whatsoever. Irrespective of this particular case, I have also asked for a complete list of the sanctions available to us and recommendations for whether these are sufficient.
"I have asked that this be on my desk by no later than the end of next week. As a community that has faced more than our fair share of prejudice, we need to be crystal clear on this and lead the fight to defeat it."
It's not the first time Pine has been in trouble with the constitution committee of the Board of Deputies. In May 2016 they found that she had committed numerous breaches of its code of conduct after joking that the Swedish Foreign Minister, Margot Wallström was "too old to be raped" during a meeting of the Board's international division.
The committee ruled that Pine's language was "highly offensive and inappropriate." They advised that she be reported to her constituency and insisted that she apologize to members of the international division.
Omar Baggili, RT Journalist
Like this story? Share it with a friend!
You can share this story on social media: