Katie Hopkins still says 'Putin rocks,' even if he thinks her views on Muslims are abhorrent (VIDEO)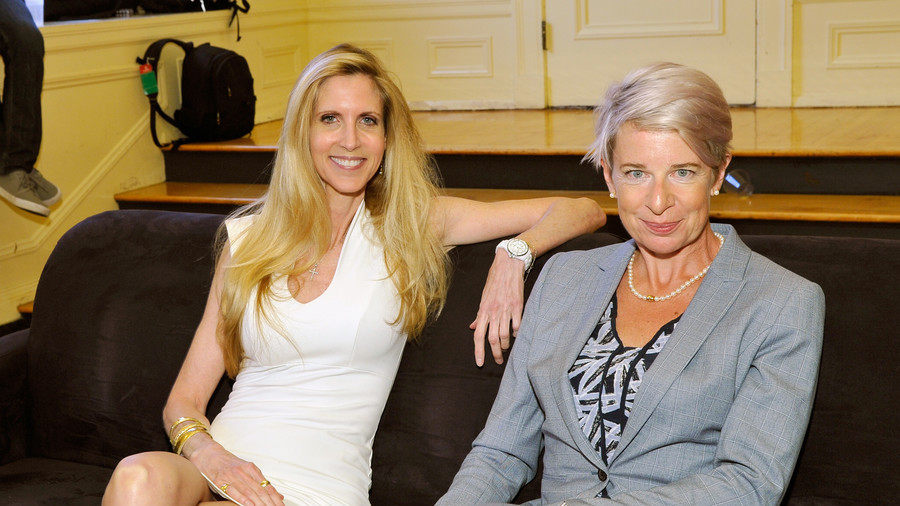 Astounded that Russians describe themselves as Russian, far-right British figure Katie Hopkins talks to RT's Oksana Boyko on her thoughts about Russia, London and Sadiq Khan. 
Describing St. Petersburg as a place "untouched by the myth of multiculturalism and deranged diversity," as well as somewhere she feels safer than in London, Hopkins was amazed that Russians in the city are "really Russian first" – something she found different from the UK.
Despite being told that St. Petersburg is the most multicultural city in Russia with a vibrant Muslim community, and the country is home to as many as 160 ethnic groups, Hopkins doubled down on her remarks, saying: "When you come to Russia as an outsider, and I'm an outsider, it feels Russian.
"When I talk to people on the street, they identify as Russian first. You go to the UK, you don't get any of that."
Boyko suggested that, since many non-ethnic Russians in St. Petersburg also felt Russian and if Hopkins loved the city so much, maybe multiculturalism wasn't so bad. However, Hopkins insisted: "I don't buy your definition of multiculturalism at all. Just because you have one mosque with 5,000 people able to fit into it, that does not in any way replicate the Europe that I know.
"It's very different for me where I live in terms of our 'multiculturalism,' which is much more about monocultures who live in ghettos and don't rub shoulders. It's a very different definition to the one that you might understand," she said.
READ MORE: 'Despicable' Nick Griffin & Katie Hopkins attacked over linking Leicester explosion to terrorism
Despite being told that Putin would be appalled by some of her views on Muslims, Hopkins still said she thinks "Putin Rocks" – a hashtag she's been using while on her trip.
"I don't mind if Putin thinks many of my ideas are morally abhorrent, that's absolutely his right to have his views... for me, I come from a country where there is an Islamic takeover going on. I come from a country where our daughters are targeted by Islamic jihadists," she said.
"Why does Putin rock to me? Because for too long the West has painted him as a monster and I don't think it's acceptable any longer."
Stating that Russia should be allowed back in the G8 and that sanctions should be dropped, Hopkins added: "I don't have a problem with Putin in the way that other people seem to or maybe you have."
Think your friends would be interested? Share this story!