MPs vote down House of Lords' Brexit amendment in crucial EU withdrawal bill vote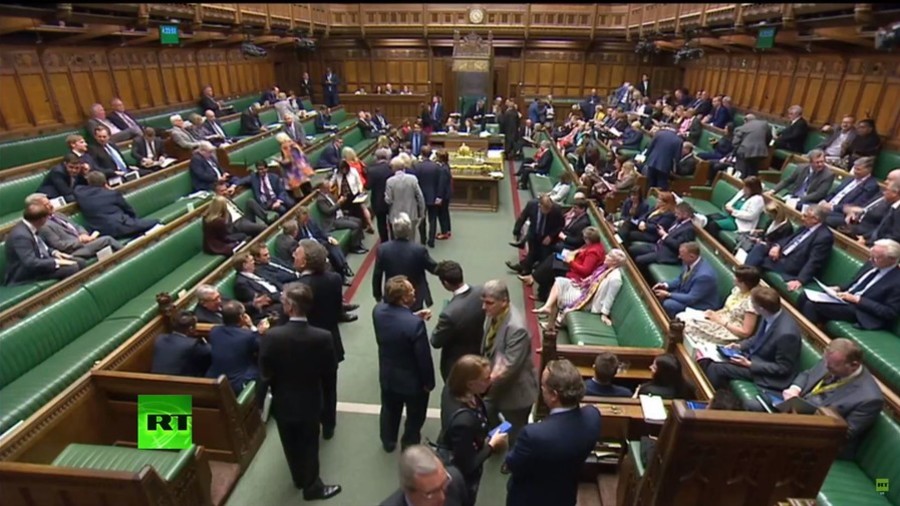 MPs have voted down the House of Lords amendment to the European Union (Withdrawal) Bill, which, if it had passed, would have given parliament the final say over Brexit negotiations.
This is essentially a win for Brexiteers who feared the change could be used to halt Brexit entirely.
Earlier on Tuesday Brexit Minister David Davis issued a warning to parliament over the possibility of rejecting the government's compromise on the "meaningful vote" and backing the House of Lords amendment.
"What it actually amounts to is an unconstitutional shift which risks undermining our negotiation with the European Union," he said. "The government cannot demonstrate the flexibility necessary for a successful deal if its hands are tied midway through that process."
In a tense afternoon in parliament, Remain MPs said they had received death threats and brandished a copy of the Daily Express newspaper, which ran a headline saying: "Ignore the will of the people at your peril".
Britons voted 52 percent to 48 percent in favor of exiting the EU in a June 2016 referendum.
Think your friends would be interested? Share this story!
You can share this story on social media: