Is Bilbao the new Calais? Security ramped up in port city as migrants seek to board UK-bound ships
Published time: 11 Jun, 2018 15:47
Edited time: 12 Jun, 2018 08:34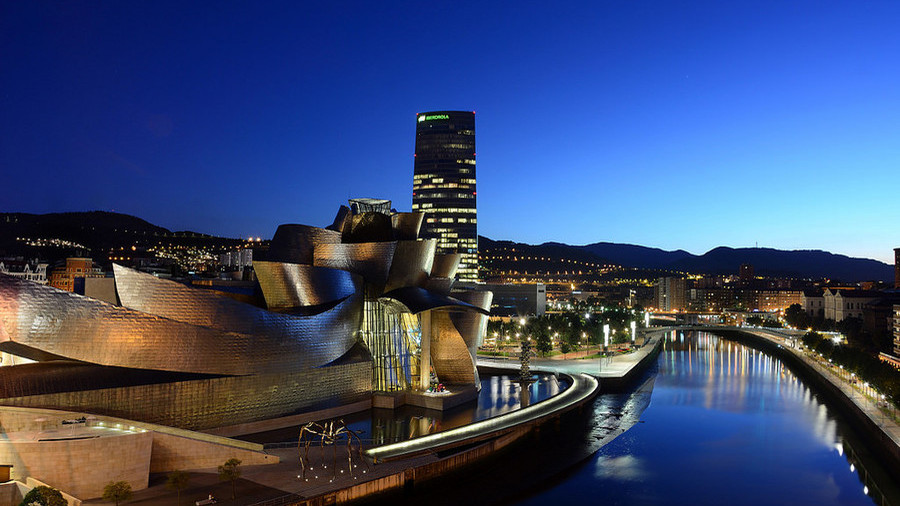 Bilbao is fast becoming another hotspot for migrants seeking to illegally enter the UK. Spanish authorities have now erected a 4 meter wall topped with razor wire to tighten security at the Basque city's port.
Since the closure of the so-called 'Jungle' refugee camp in Calais, France, migrants are now seeking other ways of crossing over to the UK, with some seeking a route through Spain. Many camp by the port, trying daily to sneak into cars, vans, and other vehicles.
The UK's high wages and low jobless rate of about 4 percent are a draw for migrants. Despite Spain's growing economy, its unemployment rate remains above 16 per cent.
Arben, a young Albanian man, has made it on to UK soil once - hiding undetected for four days inside a van, which eventually was loaded on to a ferry which took him to Portsmouth. On the other side, Arben, who only chose to provide his first name to the Irish Times journalist who interviewed him, ran into trouble in the form of a British sniffer dog. He was left with a dog bite and a trip back to Spain, to his waiting tent.
The Port of Bilbao has become a popular spot for Syrian, Afghan, Albanian and other nationalities, the presence of whom has now led to increased security measures around the dock. As well as the four meter wall around the perimeter of the car park for vehicles carrying cargo, authorities have also increased the civil guard's patrols.
"We've started a new procedure, checking every truck," one civil guard said. "We also check the surroundings and there are more personnel working here now."
Vehicles are checked, both underneath for any migrants clinging to the underside of the vehicle, and for carbon dioxide levels inside. A small device inserted into the awning of a trailer, can measure the amount of carbon dioxide inside, and if it is higher than normal, guards will assume someone is hiding inside and open the trailer to investigate.
So far this year, just over 1,000 attempts to illegally cross into the UK have been stopped. In Spain, stowing away on vehicles is considered an infraction but not a crime, therefore almost all the migrants who are caught are removed from the port area and released, only for them to simply have another go the next day.
The newly-built wall and increased security around the port seem to have been effective. Less migrants are being caught than at the end of 2017, as many are relocating elsewhere along the coast, to cities like Santander. "It's very difficult to get into the UK from here, so they are moving to other ports," said the civil guard to the Irish Times, adding "They are desperate, really desperate."
Think your friends would be interested? Share this story!