'Failed, weak, shambles': Lord Truscott gives scathing analysis of Theresa May to RT (VIDEO)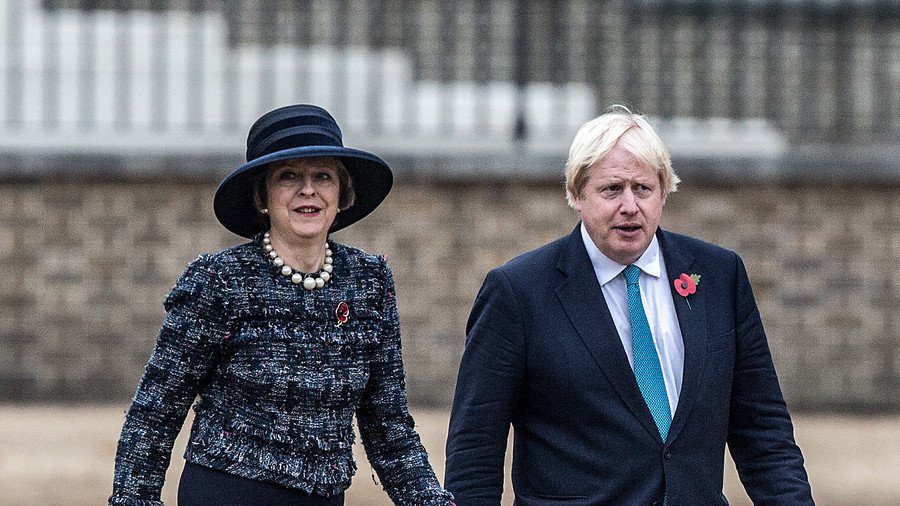 Tory leader Theresa May is a weak PM, an independent peer in the House of Lords peer has told RT. It comes as Foreign Secretary Boris Johnson was caught suggesting Donald Trump would do a better job of negotiating Brexit.
Lord Peter Truscott, who is also a former European Parliament member, told RT's Sophie Shevardnadze that May is a weak leader presiding over a war in her own Cabinet on how the UK should leave the EU in 2019.
Truscott says she cannot do anything to "put it in line" because she cannot afford to lose any of her Cabinet members a snap election in June, May was forced to do a deal with Northern Ireland's Democratic Unionist Party (DUP) in exchange for its support.
Meanwhile Johnson has been caught in a leaked conversation at a private dinner recorded by Buzzfeed, saying the Treasury is the "heart of remain" and that Brexit talks were heading for "meltdown."
He also claimed the Irish border - a contentious issue in Brexit negotiations - has been allowed to dictate "the whole of our agenda." Earlier in the week, it was rumored May's Brexit Secretary was about to quit. All of this comes ahead of a key Brexit vote next week.
Lord Truscott told RT: "There's also the talk about David Davis, the Brexit Secretary, resigning over the last few days. So if that were to happen and her government were to fall apart and she lost her majority in the Commons, then she finds herself in a very difficult position.
"So she is a weak Prime Minister, and it's very difficult for her to keep all these desperate Cabinet ministers and even parliamentarians together singing from the same hymn sheet.
"It's not happening at the moment. And it is starting to make Brexit look like a bit of all around shambles actually."
If you like this story, share it with a friend!
You can share this story on social media: