'I want to be the father': Trans man who gave birth refuses to be labeled 'mum' on birth certificate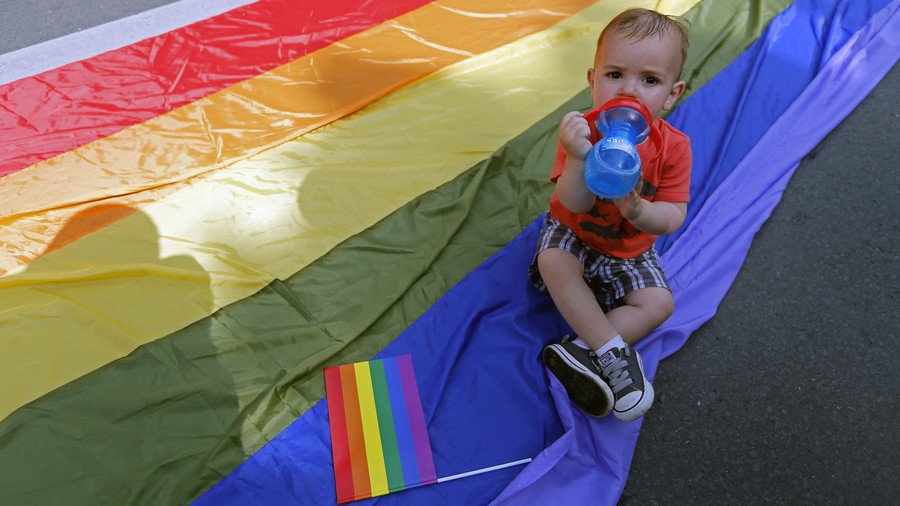 A transgender man who gave birth to a child is refusing to be registered on the birth certificate as the mother. The case has been taken to the high court – if he wins, the baby will be the first in the UK born without a mum.
The child was born to a single parent who was born a woman but who now lives as a man. He now wishes to be listed as the child's father, not mother, on the birth certificate; sparking a legal row that could see the baby become the first person born in England or Wales not legally classed as having a mother if he wins the human rights showdown.
Lawyers told a preliminary High Court hearing in London that the birth registrar had told the man that the law requires people who give birth to be registered as the child's mother.
READ MORE: Record number of same-sex couples adopting children, heterosexual applications decline
The man has pushed back on the law, claiming that forcing him to register as the child's mother is a breach of his human right to respect for private and family life. He said that forcing him to register as child's mother would be "interference" to that human right, and it is not proportionate or necessary in light of changes which have "evolved in society."
Sir Peter Nicholas Francis, the High Court judge presiding over the case, said that the issue had never been raised in a court in England and Wales before. Francis said that if the man wins his case, ministers might have to consider changing the law.
A decision on the matter is due in September.
Like this story? Share it with a friend!
You can share this story on social media: