Record number of same-sex couples adopting children, heterosexual applications decline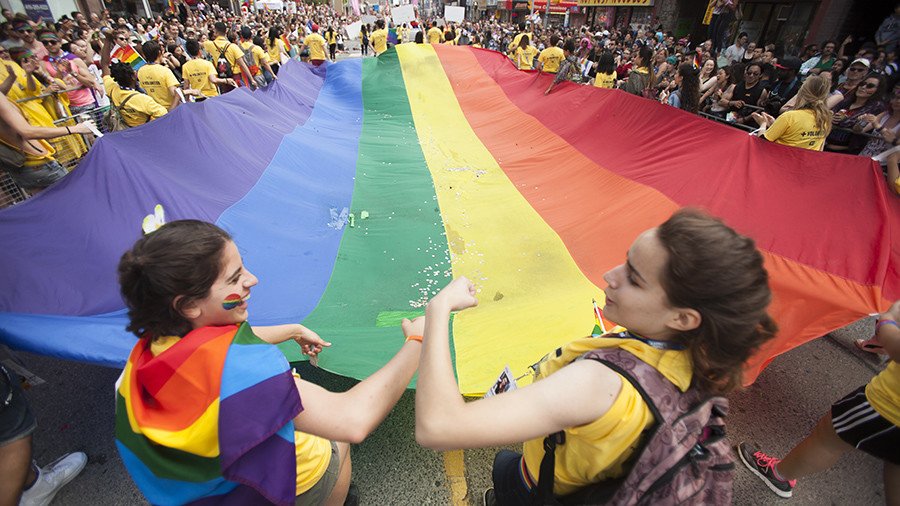 More LGBT couples are adopting children, while the number of heterosexuals applying to become adoptive parents is falling, new figures reveal. The number of same-sex couples raising adopted children has reached a record high.
A private law firm that analyzed the figures noted that the number of gay couples applying for adoption increased from 510 in 2013-2014 to 586 last year. They accounted for one-in-seven children being adopted.
"The door has really opened now for all kinds of individuals to start their own family," said Sarah Wood-Heath, an associate lawyer at Wilsons.
"Same-sex adoptions are at a record high, and it may be that the legalisation of gay marriage in 2013 has been a catalyst for more same sex couples to adopt," she added, according to The Independent.
By contrast, the number of heterosexual couples adopting has dropped during the same period from 4,914 in 2013-14, to 3,561 last year.
Wood-Heath also argued that advances in fertility treatments may be an explanation for the fall. "Medical advances have meant that alternative birthing options such as surrogacy or IVF are increasingly attractive for many heterosexual couples - there are now so many options for anyone to have a child," she said.
Scott Casson-Rennie, head of engagement and delivery at charity Adoption UK, and a same-sex adopter of three, responded to the figures. "It's important to acknowledge the huge contribution that same-sex adopters make in parenting some of the most vulnerable children in our society.
"Through our engagement with our members, we find that same-sex adopters are often among the most willing to consider adopting harder-to-place children such as those who are older, are part of a sibling group, or have special needs," he told The Independent.
But he added that many same-sex couples are still unaware they can adopt children. "This is an issue we need to overcome so all those willing and able to parent vulnerable children are coming forward to meet these children's needs."
You can share this story on social media: