Gay & bisexual N. Ireland men now allowed to give blood, but only 12 months after sex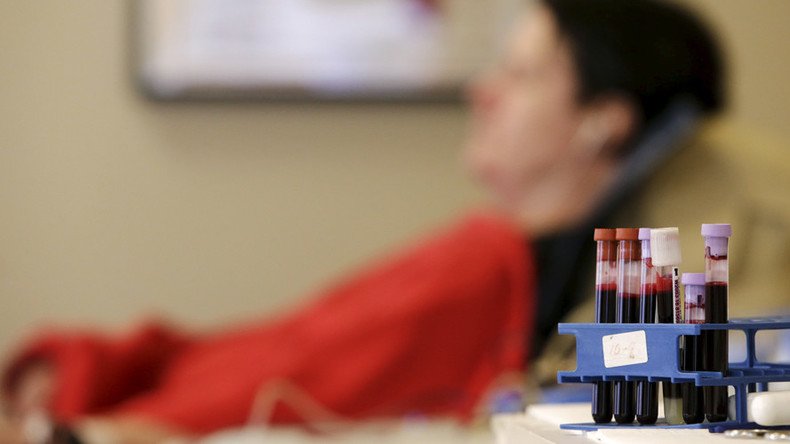 A lifetime ban on gay and bisexual men donating blood has been lifted in Northern Ireland after more than 30 years.
The permanent ban has been replaced with a 12-month deferral system, meaning gay men are allowed to donate a year after their last sexual encounter with another man.
Similar rules were adopted by the rest of the UK in 2011, however attempts to end the ban in Northern Ireland were until now blocked by successive health ministers from the Democratic Unionist Party (DUP).
Current Stormont health minister Michelle O'Neill of Sinn Féin announced the policy change in June.
"Surveillance data from England, Scotland and Wales and survey evidence from across Britain and the north of Ireland have provided assurance that the risk is lower with a one-year deferral," she said.
"My decision is based on the evidence regarding the safety of donated blood."
The change will be implemented by the Blood Transfusion Service on Thursday.
Gay rights campaigners welcomed the end of the total ban as an important "first step," but argued that aspects of the new policy were "irrational."
"There must be a recognition that two men in a monogamous relationship pose zero risk to the blood supply. They cannot magically create HIV between them. And yet as long as they have sex they will never be allowed to donate blood," said John O'Doherty, director of Northern Ireland's largest LGBT organization, Rainbow Project.
"This is not science, it is stigma"
A lifetime ban on blood donations by gay men was first introduced in the UK and around the world in the 1980s in response to the AIDS crisis.
Last December, the US revoked a permanent ban on gay blood donations, replacing it with the one-year deferral system.
Most EU countries have also instituted a temporary deferral systems for blood donations from gay men.
READ MORE: 'Horrible irony': Gay men turned away from donating blood after Orlando shooting
You can share this story on social media: