REVEALED: 60 moped muggings a day as crime scourge grips London city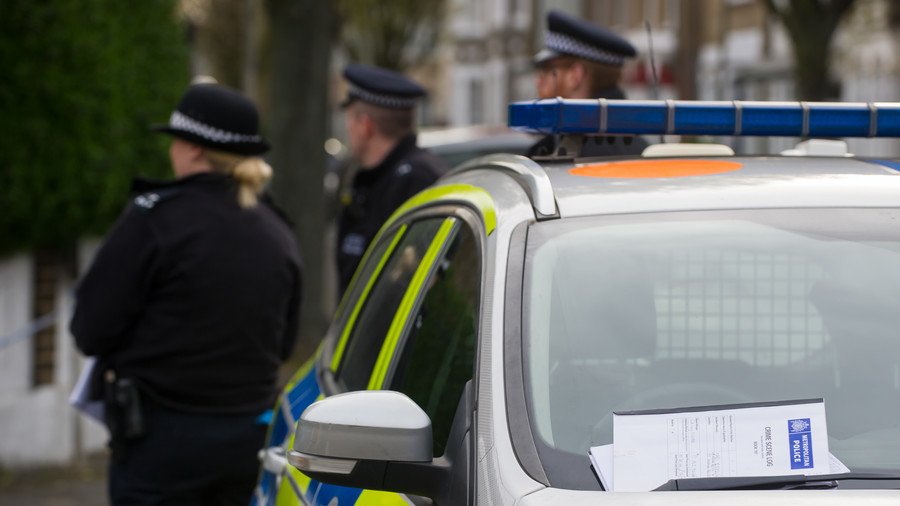 Over 60 moped muggings happened every day last year on average, shocking statistics reveal. Met Police statistics show that a staggering 22,025 scooter crimes happened in 12 months to May – a 50-percent jump from the year before.
The Metropolitan Police, the UK's largest force, said that there was a steep increase last summer, with numbers peaking at 2,593 in July. Police said that monthly figures have been "steadily falling" ever since.
As London's crime rate soars, figures indicate that violent criminal activity is rising nationwide. Knife attacks are up 22 percent compared to last year and robberies are up 33 percent, according to the Office for National Statistics.
The shocking statistics come as bike-riding thieves made off with a £14,000 ($18,800) TV camera, stolen from an Australian television crew in north London, with the bike bandits telling Australian cameraman Jimmy Cannon that they had a gun. Cameras were still rolling when the thieves made off with the equipment. Producers from TV network Channel Seven have handed the footage over to police.
READ MORE: Moped gang wielding machetes raid luxury London store in broad daylight (VIDEO)
On Monday, a woman was left in critical condition after she was attacked during a moped robbery in north London. The 24-year-old was punched by the moped passenger after two men on the mini-motorbike approached her, swiping her mobile phone and bag. The same day, comedian Michael McIntyre was robbed by moped thieves armed with hammers as he waited to pick up his children from school.
Police have raised concerns that the high number of moped robberies that attract publicity are inspiring copycat crimes. However, startling statistics have shown that while crime has risen significantly, the number of charges laid by Met police officers has dropped dramatically.
Figures obtained with freedom of information requests show that the Met issued charges, cautions, or other proceedings in 10.6 percent of robbery cases involving a knife last year. The figure was above 26 percent in 2015. Last year, the Met issued legal proceedings in 22.7 percent of violent cases involving a knife compared with nearly 32 percent two years ago.
Politicians are now calling for answers. Conservative member of the London Assembly Tony Arbour, who obtained the statistics, asked whether violent crime was on the rise as criminals believed that they had a chance of "getting away with it."
Sophie Linden, who speaks on policing on behalf of London Mayor Sadiq Khan, pushed back on those claims. She said that the falling detection rates were down to a higher volume of crime.
Other new figures from the Metropolitan Police figures showed a 5-percent increase in violent crime in the 12 months to May. These statistics included a 25-percent jump in youth homicide, a 30-percent increase in muggings, and an 18-percent spike in knife crime.
Assistant Commissioner at the London Assembly Martin Hewitt tried to water down the shocking numbers by saying that reports of knife crime with injury affecting youths under 24 were lower than this time than in 2016. He told the assembly that there had been 5.8 offences on average per day this May compared with 6.2 in May 2016.
"There has been an increase [in violence] and it's a very worrying increase and I don't seek in any way to underplay it," he said. However, he did say that the Met had "stabilised the rise."
"The simple fact is there's far too much violence, there's far too much knife violence and there are far too many people dying as a result of that violence," he added.
Think your friends would be interested? Share this story!
You can share this story on social media: