No shorts please, we're British: Oxford school tells boys to wear skirts if it's too hot for pants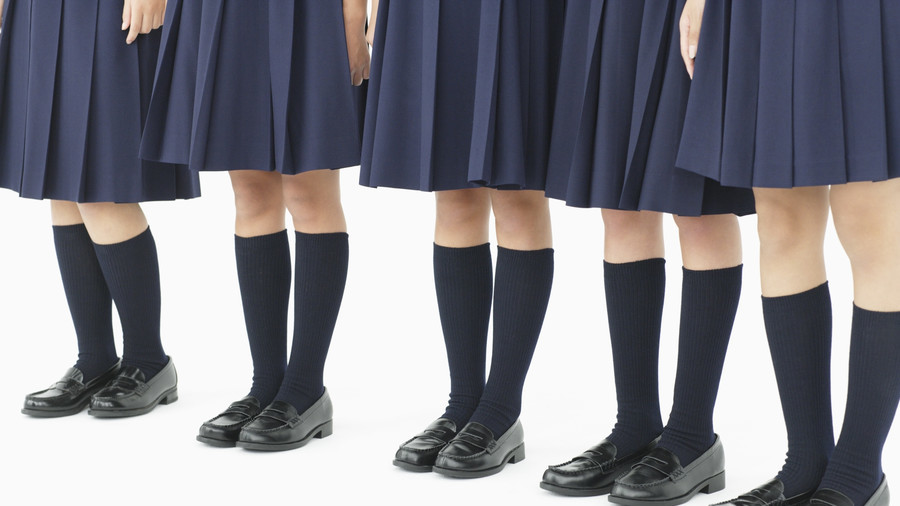 As temperatures soared at the weekend, an Oxfordshire school told its male students that they can join their female peers by donning the school skirt if they find trousers too hot and uncomfortable.
The advice issued by Chiltern Edge Secondary School came after the school introduced a 'more formal' uniform policy at the beginning of the school year, which stipulated that students' legwear may only be either trousers or skirts.
Following the policy change, requests made by parents inquiring if their sons could instead wear tailored shorts in lieu of trousers in warmer weather were rejected by the school, according to the Mail Online.
However, since the uniform policy was 'gender neutral,' boys could instead wear a skirt if they wished.
Alastair Vince-Porteous, the parent who made the request to Chiltern Edge, told the Mail: "It's a shame we can't be more grown up about it, we aren't asking for ra-ra skirts or skinny jeans, just grey tailored shorts for two months a year, it's not a big deal."
The growing popularity of adopting gender-neutral uniform policies have grown among UK schools since the introduction of the Equality Act in 2010. Under its provisions, the law leaves schools with a duty to protect transgender students from discrimination.
As part of efforts to make transgender students feel more welcome, there has been a growing trend across British schools of adopting gender-neutral dress codes, allowing students the choice of uniform.
The Guardian reports that 120 schools adopted a gender-neutral uniform policy, quoting statistics from charity Educate & Celebrate.
Dr Elly Barnes, founder of the charity, said: "In our experience, primary schools are adopting [the program] faster than secondary schools. There doesn't seem to be any type of school that's more likely to take it up than any other, and no particular part of the country where there's less or more take-up."
READ MORE: 'I'd give it a D': English teacher picks apart White House letter for 'bad grammar'
However, boys had been wearing skirts in protest long before schools adopted gender-neutral uniform policies. Last year, boys attending ISCA College in Exeter skirted up in protest against their school's no-shorts policy during a bout of balmy weather.
The skirty protest was less about raising awareness of transgender issues, with one parent saying: "The boys see the women teachers in sandals and nice cool skirts and tops while they are wearing long trousers and shoes and the older boys have to wear blazers. They just think it's unfair that they can't wear shorts in this heat," she added.
Think your friends would be interested? Share this story!
You can share this story on social media: