Elgin Marbles will return to Greece if Corbyn becomes PM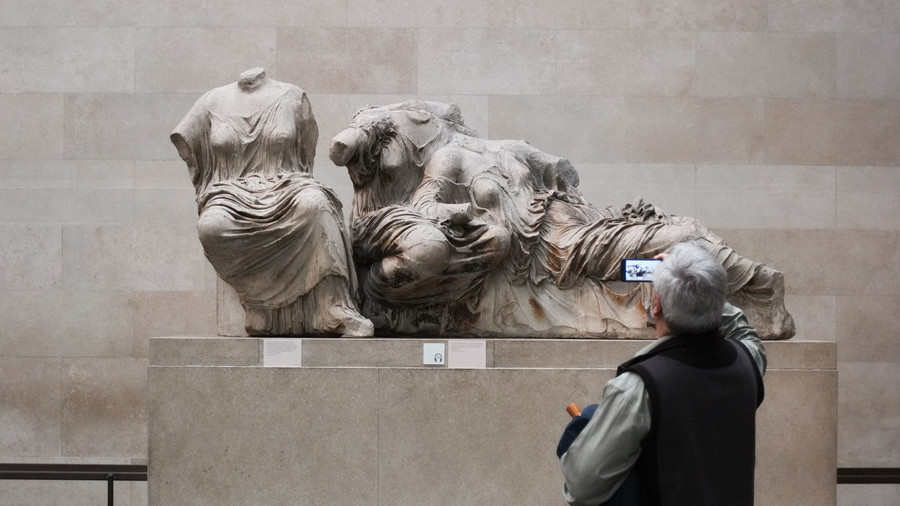 Labour leader Jeremy Corbyn has pledged to return the Elgin Marbles to Greece if he becomes the UK prime minister. It is the first time that an opposition leader has expressed their support for the return of the artefacts.
Corbyn is reported to have told the Greek daily, Ta Nea, that the marble-carved figures had "clearly" been made in Greece, "and that is where they were for thousands of years until they were taken."
Ta Nea reported: "In the exclusive interview… Jeremy Corbyn agrees that, if elected, he will begin the return of the Parthenon sculptures to our country."
The Marbles – which have been exhibited in the British Museum since 1816 – take their name from Lord Elgin, the British ambassador to the Ottoman Empire in the 1800s. He claimed that he had permission to take the sculptures, as the empire officials had consented to their removal. He justified it by saying he was worried that they would be damaged.
On the artifacts, Corbyn reportedly said that they "have been there [Greece] for many centuries until Lord Elgin took them."
"As with anything stolen or taken from occupied or colonial possession – including artifacts looted from other countries in the past – we should be engaged in constructive talks with the Greek government about returning the sculptures," he added.
The Greek government has called for the release of its ancient artifacts on several occasions, threatening to get UNESCO to mediate in the dispute. Each of their requests have been rejected, with the UK government saying it is the museum's prerogative to decide whether or not to return the marbles.
The British Museum website claims: "The Acropolis Museum allows the Parthenon sculptures that are in Athens to be appreciated against the backdrop of ancient Greek and Athenian history. This display does not alter the trustees' view that the sculptures are part of everyone's shared heritage and transcend cultural boundaries. The trustees remain convinced that the current division allows different and complementary stories to be told about the surviving sculptures."
If you like this story, share it with a friend!
You can share this story on social media: