Zombie knife-wielding man attacks car on busy London street in terrifying footage (VIDEO)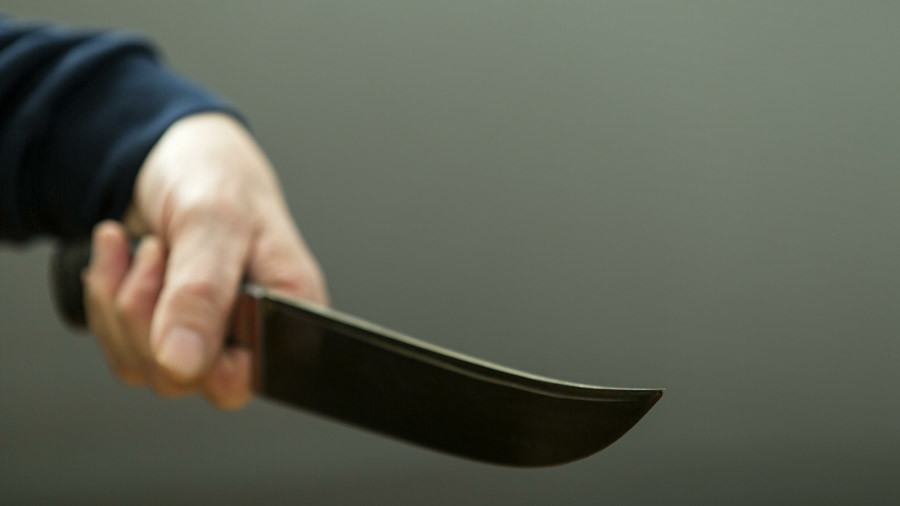 Terrifying footage of a cyclist threatening a motorist in London with a huge zombie knife and attempting to smash a car window in broad daylight has gone viral.
CCTV footage shows the man kicking at a blue Volkswagen on a busy south London street before he pulls the massive blade out and attempts to attack its 19-year-old driver.
The cyclist attacked the car after it had sharply pulled out in front of him. No arrests have been made after the incident on Wednesday evening, Scotland Yard said.
A spokeswoman said: "Police were called on Wednesday, May 30 at around 5pm to reports of males smashing a car window in London Road, Croydon. Officers attended and established that the driver of the car was approached by a male in possession of a knife who smashed his window.
READ MORE: Ex-London cop says Theresa May accused police of 'crying wolf' before knife crime 'tsunami'
"The victim, a 19-year-old man in an attempt to escape collided with another vehicle, exiting on foot. He was followed by the suspect. The victim later returned to his car after the suspect made-off. No reported injuries."
If you like this story, share it with a friend!