Ex-London cop says Theresa May accused police of 'crying wolf' before knife crime 'tsunami'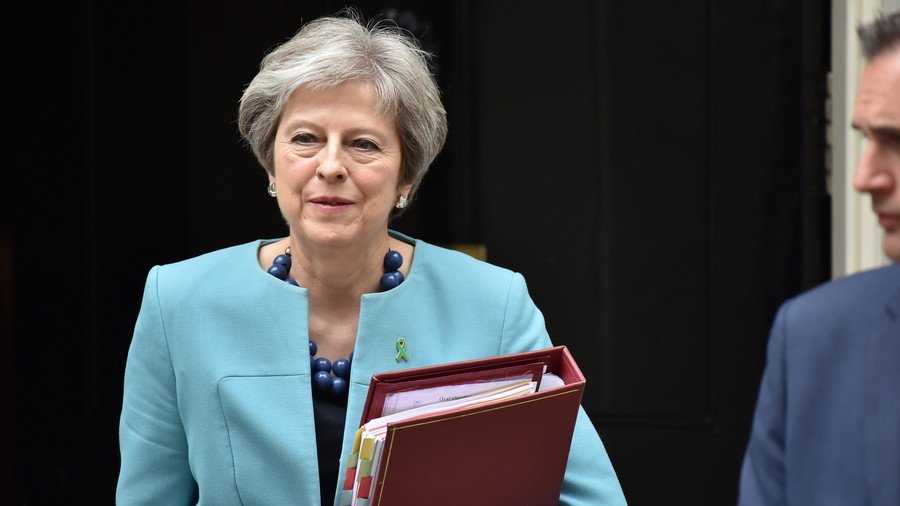 A former London police officer and campaigner for victims has accused Theresa May of ignoring police warnings on the rise of knife crime, saying the prime minister had previously accused them of "crying wolf."
Norman Brennan, who spent 31 years on the force before becoming a media commentator and campaigner against gun and knife crime, was speaking to George Galloway on Talk Radio, when he said the failure to combat the rise in knife crime was "all about money."
Brennan recalled a meeting three years ago where Theresa May attended the Police Federation conference. He said that the then-home secretary accused "everybody within the police service of crying wolf," when it came to cut backs to the service and the warnings of the devastating effect it would have.
"The wolves are here now," Galloway replied.
"I predicted over the last five years that the perfect storm was coming, nobody was listening, nobody was acting, everyone was talking. Talk is cheap. Action seems to be a lot different," Brennan continued.
"Here we are now. The storm has hit Britain and in particular London. We are now facing the effects of the tsunami," he added, a reference to the current spike in knife crime in the capital and the wider UK.
Brennan made the comments after a spate of gun and knife attacks took place Thursday night in separate locations across London. According to eyewitnesses, three people were stabbed in knife attacks, while a fourth attack saw a machine gun used.
The previous day, a man died from his wounds after being stabbed in the Kensington & Chelsea borough of London, bringing to 43 the number of knife crime deaths recorded in the city this year.
READ MORE: Man stabbed to death in one of London's richest boroughs, bringing capital's murder rate to 67
Dubbed 'Mr. Angry' by the Daily Telegraph, former Transport Police Constable Brennan has been an outspoken critic of inaction over knife crime, even while still a serving officer. In 2004, he warned: "Knife crime affects all communities. It's no longer just about attacks outside pubs in the evenings. The number of people who have lost their lives after being burgled is now a real public concern."
Think your friends would be interested? Share this story!
You can share this story on social media: