'Rape sentences should be lowered': Germaine Greer savaged on Twitter for comments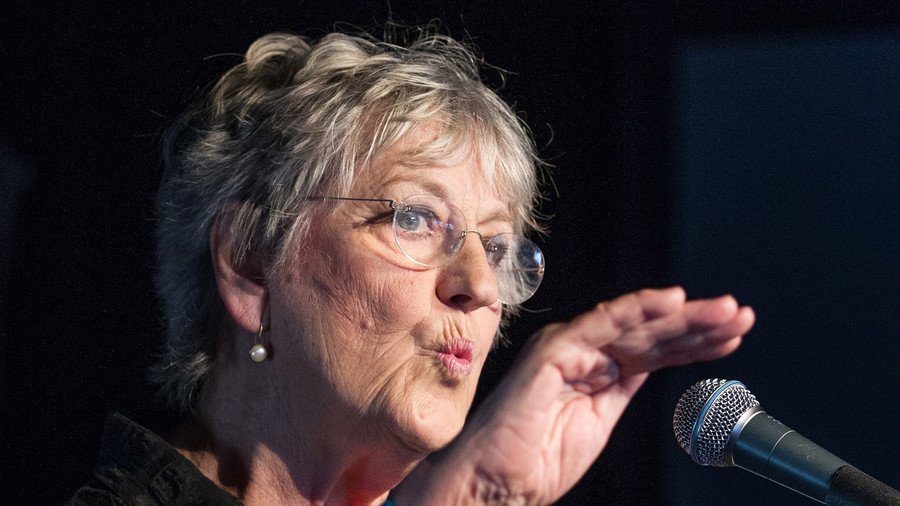 Feminist Germaine Greer has come under fire after she called for rape sentences to be lowered, claiming non-consensual intercourse is merely "bad sex." She was speaking at a prominent literary festival in Wales.
Criticism is pouring through Twitter after Greer said 200 hours of community service and an 'r' tattooed on the rapist would be enough to compensate a woman for being sexually abused.
"Most rapes don't involve any injury whatsoever," Greer said while speaking at the Hay Festival.
"We are told that it is a sexually violent crime, an expert like Quentin Tarantino will tell us that when you use the word rape you're talking about violence, a throwing them down... it is one of the most violent crimes in the world. Bullshit Tarantino.
"Most rape is just lazy, just careless, insensitive. Every time a man rolls over on his exhausted wife and insists on enjoying his conjugal rights he is raping her. It will never end up in a court of law.
"Instead of thinking of rape as a spectacularly violent crime, and some rapes are, think about it as non consensual… that is bad sex. Sex where there is no communication, no tenderness, no mention of love."
The author of 'The Female Eunuch' then claimed it would be the only way for women to be genuinely believed and given justice.
"If we are going to say trust us, believe us, if we do say that our accusation should stand as evidence, then we do have to reduce the tariff for rape."
Her comments sparked fury on Twitter, with users calling into question her claim to being a feminist and accusing her of utter "ignorance" on the matter.
Germaine Greer - I'll happily sit down with you and tell you about how violent my rapist was to educate you seeing as you seem so misinformed on this issue. #GermaineGreer#rapeculture

— Helen; (@helen_a15) May 30, 2018
"Bad sex" would be having sex with Rees-Mogg or Germaine Greer. Non-consensual 'sex' will always be rape - and the day that isn't punished is the day society is broken https://t.co/3UmgTSKIgk

— Will Black (@WillBlackWriter) May 30, 2018
Germaine Greer has long spouted controversial abhorrent ideas in a vain effort to remain relevant including transphobic hate and now she's come out as a rape apologist.Maybe it's time for her to disappear back into the jungle for good and take Katie Hopkins with her. https://t.co/RQ7PgLkDny

— Sophie Cook (@sophiecooktalks) May 31, 2018
I call for Germaine Greer to stop calling herself a feminist. Because she very clearly isn't. And the hailing of her as one needs to stop. It should have stopped a long time ago, really, but now is certainly a good time to really do it. https://t.co/VZPOh2IiYP

— Prof Tanja Bueltmann (@cliodiaspora) May 30, 2018
It is not the first time Greer has sparked outrage. She was accused back in 2015 of being "grossly offensive" after she said trans females can never really be women.
She told the BBC's Victoria Derbyshire program: "Just because you lop off your d**k and then wear a dress doesn't make you a f*****g woman. I've asked my doctor to give me long ears and liver spots and I'm going to wear a brown coat but that won't turn me into a f*****g cocker spaniel.
"I do understand that some people are born intersex and they deserve support in coming to terms with their gender but it's not the same thing. A man who gets his d**k chopped off is actually inflicting an extraordinary act of violence on himself."
Greer at the same event detailed her experience of being raped at the age of 18. She said she was beaten by a man ordering her to say "f**k me." She said she is uncertain whether she said it or not, but added "how would that look on my mobile phone in court saying 'fuck me'?" Greer did not report the incident to the police.
If you like this story, share it with a friend!
You can share this story on social media: