TERF-ed out: Radical feminists could be barred from Bristol Uni events over transgender exclusion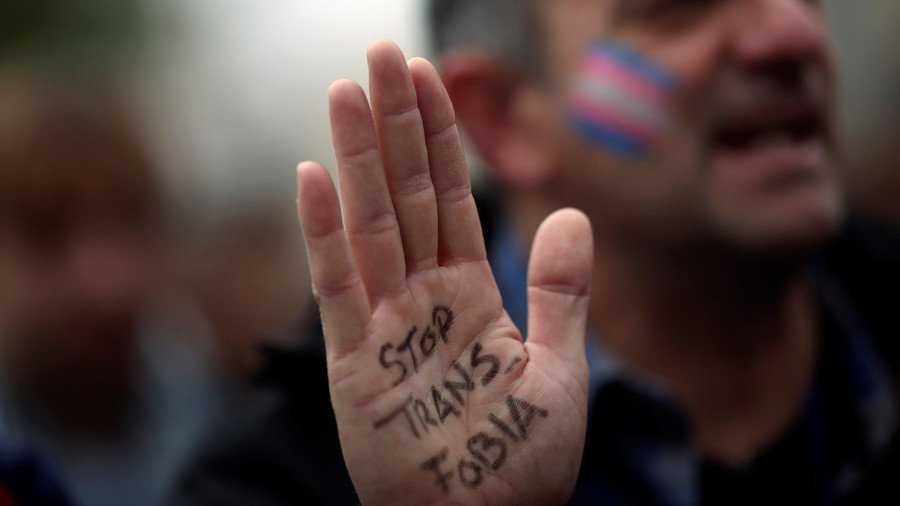 Feminists who refuse to recognize transgender women as women could be banned from speaking at a UK university. Bristol students' union wants to 'no-platform' so-called Trans-Exclusionary Radical Feminists (TERFs).
The 'TERF' speakers denounce trans women as not "real," and claim they have no authority to speak on women's issues because they were born a different gender. Some TERFs refer to themselves "gender-critical feminists."
The animosity between trans people and TERFs has often resulted in violent and abusive scenes. Late last year, the rival groups brawled in a central London park, resulting in injuries and a police investigation.
Veteran lesbian activist Linda Bellos was barred from an event at Cambridge University. She announced that she would address trans politics critically at a Cambridge feminist society, and the event was subsequently called off.
Bellos is famous for rejecting trans women's right to speak on feminist issues. "I'm not being told by someone who a few months ago was a man what I, as a woman, can or cannot do," she said.
Feminist luminary Germaine Greer was also subject to a 'no-platforming' attempt at Cardiff University in 2015. Greer has been accused by her detractors of expressing transphobic views in the past.
Following the controversies, Bristol's student union became the first to propose a blanket ban of those accused of trans-exclusion. It has proved to be an unpopular move with some students.
One student, who attended the meeting where the motion was passed, said: "They (TERFs) just have opinions that may be different to the opinions of students. It is a difference of opinion, not a matter of bigotry... There is no justification for banning a view just because you don't like it."
The same university was the subject of criticism last July over government proposals to make changes to the Gender Recognition Act 2004. The union asked students to "come and have your say on this controversial proposal" on an official invite.
"Will this reform spell the end to single-sex spaces and the provision of single-sex services, such as those provided by rape crisis centers and women's refuges?" it said. "Will the changes make it harder to gather accurate data on the pay gap between men and women; on domestic violence against women; and on the health services women require?"
The university's feminist society, which put forward the motion, said in a Facebook post that opinions expressed at the meeting "amount to hate speech." Following the vote, a spokesman for Bristol University students' union said: "The motion to 'Prevent Future Trans-Exclusionary Radical Feminist (TERF) Groups from Holding Events at the University' was debated and passed by students through secret ballot at our Annual Members' Meeting." A motion approved on Tuesday now bans events which involve groups that hold TERF views.
If you like this story, share it with a friend!
You can share this story on social media: