Transgender model who claimed 'all white people are racist' is Labour's new equality adviser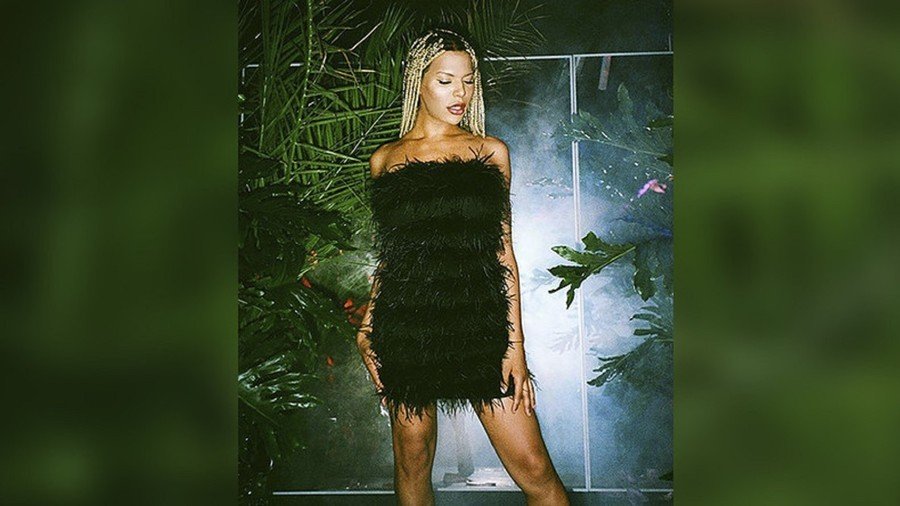 A transgender model who branded white people "racist" has been chosen as Labour's new equalities adviser. The party, led by Jeremy Corbyn, has selected Munroe Bergdorf to work with its LGBT+ advisory group.
The 30-year-old model, from east London, revealed the news on Twitter. Posing next to Corbyn, she wrote: "Thrilled to announce that I've been asked to be part of an LGBT+ advisory board for The Labour Party - To advise Shadow Secretary of State for Women and Equalities, Dawn Butler MP, on issues affecting the LGBT+ community, to help form and push through fairer and more effective policy change."
Bergdorf came to prominence when she became L'Oréal's first trans model. Her stint for the cosmetics company was short lived, however, as she was fired only days after joining when critics unearthed comments she made in response to the far-right march in Charlottesville, US.
She had previously written about race issues, with one post positing her belief that white people are "drenched" in racism. At the time, she said: "When I stated that 'all white people are racist', I was addressing that fact that western society as a whole, is a SYSTEM rooted in white supremacy - designed to benefit, prioritise and protect white people before anyone of any other race. Unknowingly, white people are SOCIALISED to be racist from birth onwards. It is not something genetic. No one is born racist."
Bergdorf has since said her words were misconstrued. Following the incident, some of her supporters said they would boycott L'Oréal over the issue.
The model, who is prevelant on social media, has taken aim at a number of targets, including the Suffragettes.
Following the post, Bergdorf was attacked the activist Caroline Criado Perez, who campaigned for the statue of British feminist Millicent Fawcett to be erected in Parliament Square.
Bergdorf has previously detailed her views on how racism is reproduced in society, arguing it is not something people learn through experience, but is "unconsciously passed down through privilege."
She stated: "Because most of ya'll don't even realise or refuse to acknowledge that your existence, privilege and success as a race is built on the backs, blood and death of people of colour. Your entire existence is drenched in racism. From micro-aggressions to terrorism, you guys built the blueprint for this s--
"Come see me when you realise that racism isn't learned, it's inherited and consciously or unconsciously passed down through privilege. Once white people begin to admit that their race is the most violent and oppressive force of nature on Earth… then we can talk. "Until then stay acting shocked about how the world continues to stay f------ at the hands of your ancestors and your heads that remain buried in the sand with hands over your ears."
A spokesperson for Labour MP Dawn Butler responded: "Dawn is proud to stand with those challenging discrimination. Dawn will consult with the LGBT+ advisory group on a wide-range of LGBT+ issues."
Think your friends would be interested? Share this story!
You can share this story on social media: