UK battles with EU over access to foreign criminal database it initially fought to avoid joining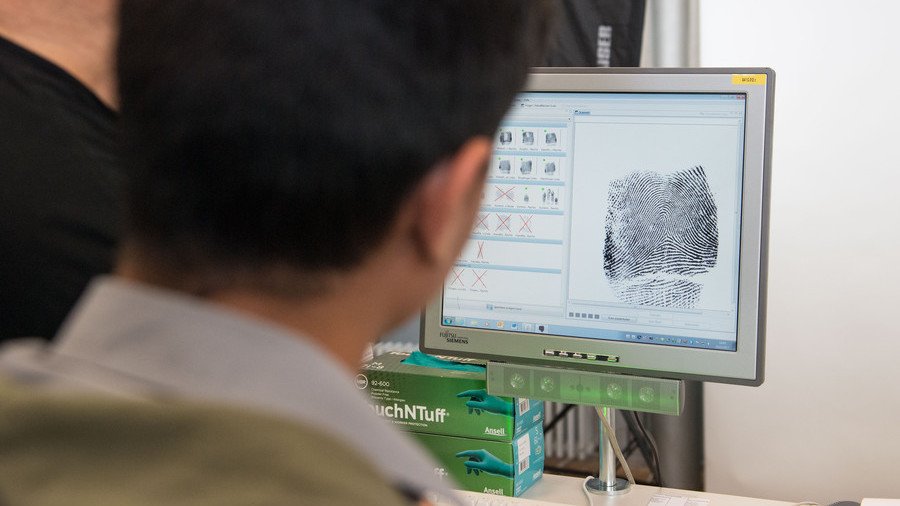 In the government's latest row to secure a fresh post-Brexit security deal, the UK is now fighting with the European Commission to keep access to a foreign criminal database it once opted out of joining.
First signed in 2005, the Prüm Convention saw the creation of a number of tools to help the European Union fight crime and terrorism, including the European Criminal Records Information Exchange System and the Schengen Information System (SIS).
Speaking to RT, Professor Alain Bauer, a criminology expert and former chair of the National Crime Commission and the National Police Data Control Group, said protestations from Europe were to be expected as "It is difficult to be always in and out of a club and expect equal treatment after leaving."
Britain had initially opted out of the convention, with then-Home Secretary Theresa May saying the program was too costly.
She later changed her mind on European security cooperation, warning skeptical Conservative backbenchers in 2014 that Britain could become a "honeypot" for criminals if it did not sign up to the European arrest warrant (EAW) system.
Speaking at the time of the reversal in opinion, the then-immigration minister, James Brokenshire, said it would allow police to access the tools "they need to rapidly and efficiently identify foreign criminals who have committed serious offences in the UK."
"It currently takes an average of 143 days for a DNA match to be returned through the Interpol process, compared with just 15 minutes under Prüm. Matches for fingerprints and vehicle registration information will be returned within 24 hours and 10 seconds respectively."
The UK finally adopted the Prüm convention in 2016, months before citizens voted to leave the European Union.
Arguments over remaining in Prüm is the latest for British negotiators trying to secure a new security arrangement after it exits the EU in 2019. Last week saw a German-led clique block attempts by the UK to maintain access to the €10 billion ($11.7 billion) Galileo satellite program.
READ MORE:Easy come, easy go, will EU let them go? German-led clique oppose UK staying in Galileo sat program
When asked about the possibility of the UK gaining access to the criminal database as part of a new deal, Professor Bauer said it was possible, but would require a "modified version of Prüm that allows the UK to just use Interpol data," while avoiding more sensitive information the EC doesn't want going to third parties.
While it is the Germans who lead the resistance in opposition to Galileo, France, normally supportive of Britain continuing security cooperation post-2019, is reportedly leading the charge in blocking British access to Prüm, insisting that the matter be taken up with the European Commission.
One senior government figure, speaking to The Times, said: "Normally France is quite helpful when it comes to security co-operation but on this they are being awkward."
But The Times' claims have been dismissed by French diplomats to the UK. They maintain that France was one of the first to ask Britain to opt into the Prüm treaty to begin with, adding that the UK's post-Brexit security relationship was being negotiated by the European Commission with full support from member states – including France.
Think your friends would be interested? Share this story!
You can share this story on social media: