Being locked out of €500 million EU defence fund could push UK into America's arms, diplomats say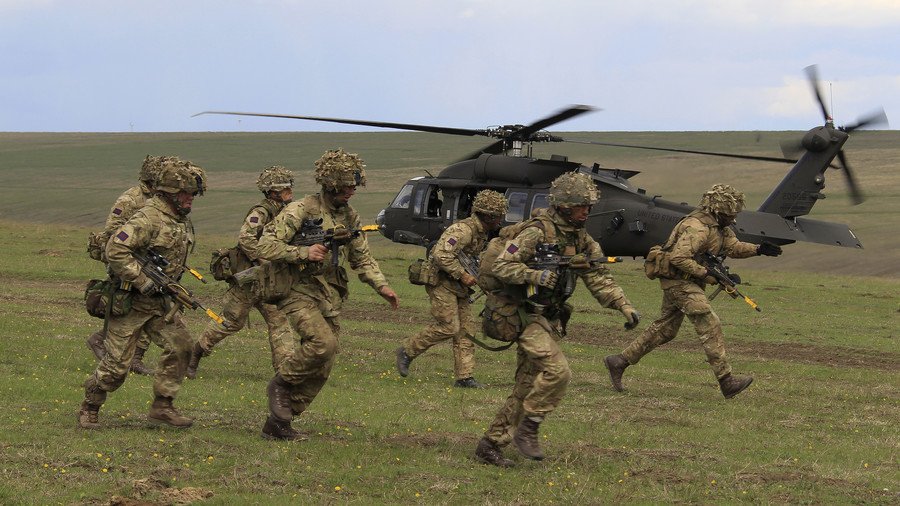 An obsession over 'strategic autonomy' in the defense industry by the European Commission runs the risk of pushing the UK "away [and] into the arms of the Americans," a secret government source reports.
The comments were made to the Daily Telegraph on Monday after it was reported that the European Union plans to shut British and other non-European companies out of a €500 million ($580 million) defense fund following Brexit.
"The Commission is dangerously obsessed with this idea of 'strategic autonomy' and that Britain must 'pay a price' for Brexit," the source said.
News of the latest showdown in the Brussels negotiations comes just a week after diplomats sparred over the UK's continued participation in the Galileo satellite program.
British negotiators have demanded that the €1.4 billion already invested by London in the €10 billion program be recuperated if they are not allowed stay in the program, while the EU retaliated by characterizing the British demands as living in a "fantasy land."
Now the rival negotiators are facing off over access to the new European Defence Industrial Development Programme (EDIDP), an EU fund which is allocating €500 million in 2019 and 2020, with the aim of bolstering Europe's ailing defenses.
Funding for the initiative is expected to increase to €1 billion per year from 2021, and aims to promote the indigenous development of drones for military use as well as boosting its cyber defense capabilities. It could also mean a possible increase in pan-EU cooperation in major weapons systems such as aircraft, battle tanks, and navy ships.
Britain's defense industry, which accounts for about 40% of Europe's defense industry, is concerned about missing out on the potential EU cash bonanza, and UK diplomats are arguing a freeze on British cooperation is short sighted.
READ MORE: 'Intensifying threats' from space cause of concern for Britain as defense strategy launched
"We have been saying to the EU, 'if you make it too difficult to participate after Brexit, you're cutting down your own options," a senior UK diplomat told the Telegraph.
"The defence of the Europe is too serious and our collective defence industries are not big enough to be fragmented."
The EU meanwhile has dismissed these concerns. One source close to the defense fund said that EU governments who want to use non-EU companies in defense projects would need to provide reassurances to the European Commission that they do not risk EU interests and security.
Like this story? Share it with a friend!
You can share this story on social media: