'Simmering underbelly of Islamophobia' in Tory party, says Muslim Council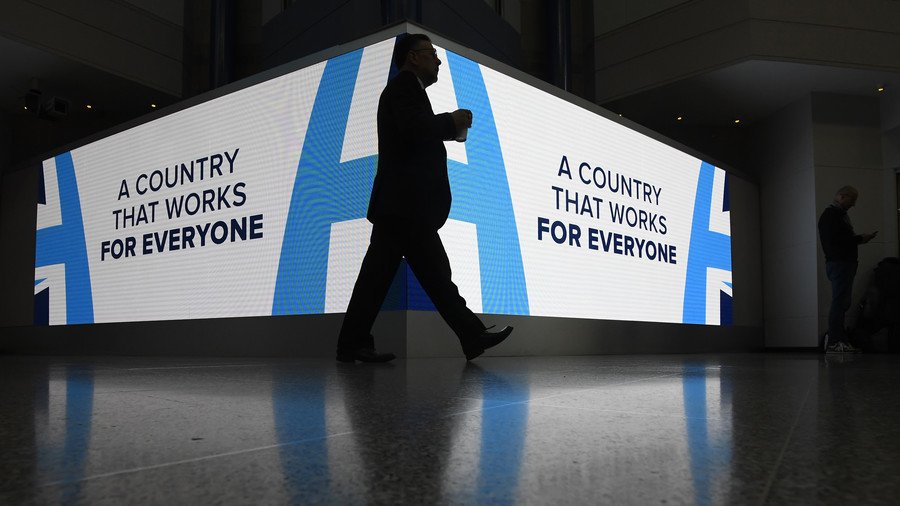 The Muslim Council of Britain (MCB) has called on the Conservatives to launch an investigation into Islamophobia within the party. The MCB says there are "more than weekly incidents" involving Tory candidates or representatives.
The group has repeatedly demanded an investigation into instances of alleged racism and Islamophobia within the Conservative party. They have now issued an open letter to the Tories, urging chairman Brandon Lewis to "ensure racists and bigots have no place" in their ranks.
The letter from the MCB lists a series of incidents it says took place during April and at the beginning of May, using them as examples to call for an independent investigation into the issue.
We are calling for an independent inquiry into Islamophobia in the Conservative Party following more than weekly occurrences of Islamophobia in the party last month pic.twitter.com/ymkFRDs5sF

— MCB (@MuslimCouncil) May 30, 2018
The letter quotes former co-Chair of the Conservative Party Baroness Sayeeda Warsi, who has called out the issue of Islamophobia within the Conservative Party previously. In the past, Warsi has said that the party suffers from a "simmering underbelly of Islamophobia."
The letter lists three Tory councillor candidates who were suspended from the party during the recent local government elections over allegations of racism and Islamophobia.
Mike Payne from Calderdale, West Yorkshire was suspended from the party for Islamophobic posts on social media, in which he is alleged to have called Muslims "parasites." While, according to the Hackney Citizen, Conservative candidate Alexander van Terheyden from Hoxton was suspended in April for alleged anti-Muslim posts on social media. The candidate allegedly described Islam as a "violent political ideology" comparable to communism and fascism.
READ MORE: Racism, homophobia & assault: 8 Tory council election candidates suspended over allegations
An investigation by Vice News alleged that Tory candidate Darren Harrison had links with Generation Identity, an anti-Islam organization with connections to far-right groups across Europe.
The issue has been highlighted by the group, with at least five other Conservative Party candidates accused of Islamophobia by the MCB. Multiple other Tory candidates have also been suspended in the last month amid claims of racism and homophobia.
The letter, penned by MCB Secretary-General Harun Khan, calls for the Conservatives to "publish a list of incidents of Islamophobia within the party where action has already been taken," and "adopt a programme of education and training on Islamophobia."
Khan also called on the party to "reaffirm from the highest level a commitment against bigotry wherever it is found."
Responding to the MCB's letter, a Conservative spokesman said: "We take all such incidents seriously, which is why we have suspended all those who have behaved inappropriately and launched immediate investigations."
Think your friends would be interested? Share this story!
You can share this story on social media: