Tommy Robinson supporters threaten judge behind ex-EDL leader's jail term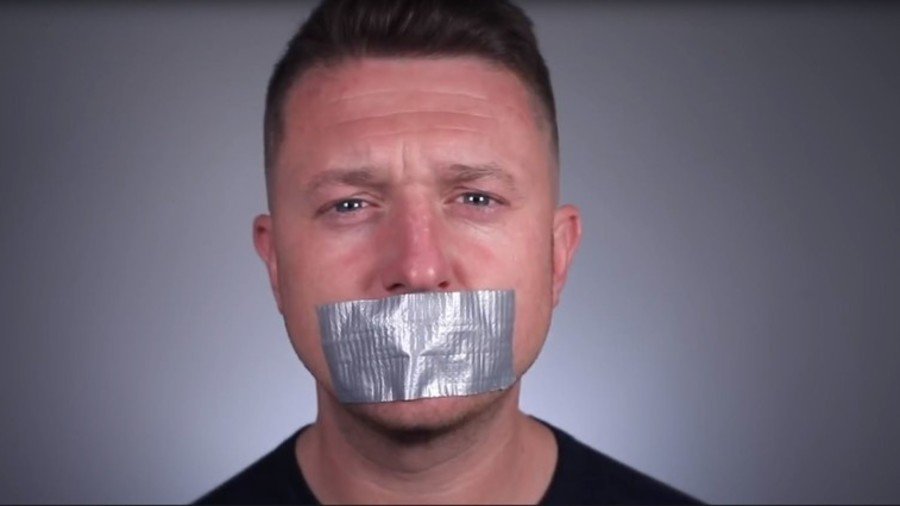 Tommy Robinson fans are lashing out at the media and Judge Geoffrey Marson QC, who sentenced him to 13 months in jail. Marson has been called a "traitor", "pedophile" and some have demanded his address be made public.
It is understood that police are acting on several threats made on social media against Marson, including calls for him to "live in fear every second until Tommy Robinson is freed". Marson has been the target of an online hate campaign, including a video set to strange orchestral music zooming in on a photo of the judge's face.
Robinson was arrested and subsequently imprisoned for contempt after he put a sexual assault case - which includes 29 charges of child sex and neglect - at risk of a mistrial by live streaming facts of the case within earshot of jurors as they entered the court. The self-styled 'independent journalist' was already on a suspended sentence for a previous contempt of court charge.
On Friday, while Robinson was before Leeds Crown Court, Marson said: "No one could possibly conclude that it would be anything other than highly prejudicial to the defendants' in the trial."
"I respect everyone's right to free speech. That's one of the most important rights that we have. With those rights come responsibilities. The responsibility to exercise that freedom of speech within the law. I am not sure you appreciate the potential consequence of what you have done.
"If the jurors in my present trial get to know of this video I will do doubt be faced with an application to discharge the jury. If I have to do that it will mean a re-trial, costing hundreds and hundreds and thousands of pounds," he added.
In court, Marson explained that a re-trial would also mean witnesses in the sexual abuse case would again have to face the ordeal of giving evidence again before a jury. However despite his concerns, the decision to introduce reporting restrictions was successfully challenged and were lifted on Tuesday after the Independent newspaper and Leeds Live challenged the ban.
Robinson remains in jail after Marson told him in court: "People have to understand that if they breach court orders there will be very real consequences."
In response, the former-EDL leader's supporters have also taken aim at journalists reporting on the case - or for not writing about it at all because of the restrictions put in place. Leeds Crown Court reporter Stephanie Finnegan took to Twitter to explain why Robinson was jailed, and why the media weren't able to report on the case, which also made her the target of anger.
Digital editor for the Trinity Mirror Regional papers Ed Walker called for those with issues to file formal complaints, instead of harassing journalists individually through various channels. As a result, he was also harassed by Robinson supporters.
Think your friends would be interested? Share this story!
You can share this story on social media: