'They're out to kill gay football fans': UK tabloids ramp up Russia World Cup fear campaign (VIDEO)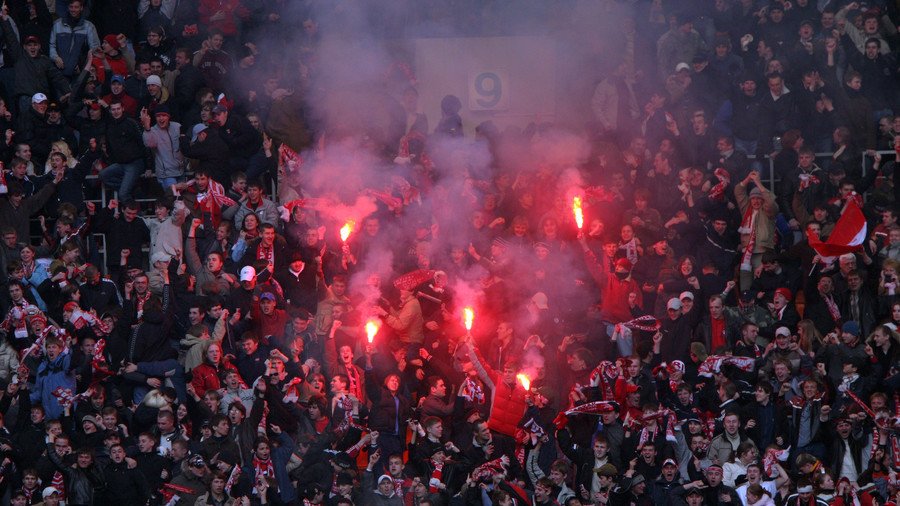 British tabloids have gone into overdrive, throwing all their weight into fear mongering in the lead up to the World Cup. Papers are now claiming that Russian hooligans are threatening to kill gay and transgender fans.
RT's Anastasia Churkina detailed some of the more outrageous stories published by the British press. "We've seen headlines talk about things such as 'Russia about to unleash its hooligans,' how the police are 'thuggish' in Russia, how there is a threat of being 'whipped by Cossack horsemen,' as well as talk of racism and hackers breaking into your phone through wifi, while you're there as a fan," she said.
Despite the British tabloid's best attempt at undermining the World Cup host nation, UK head of Football Policing Mark Roberts previously said that he has faith in Russia's ability to host a safe and enjoyable event.
"We've been engaging now for the past two years… to try and seek those reassurances from the Russian authorities," he said. "Every time we've met them there is the consistent reassurance that their aspiration is to put on a safe event that shows Russia to the best of its abilities," said Roberts.
"Our security team have been impressed by what they have seen on the ground," added Robert Sullivan of the English Football Association.
Churkina said that the Foreign Office has been releasing instructions designed to play down worry over any issues that could occur during the World Cup. "They have said that, among other things, since 2016 five matches involving British teams have taken place in Russia and those went without any trouble."
Think your friends would be interested? Share this story!
You can share this story on social media: