'Stand up' to the Daily Mail - crowdfunding campaign aims to take down Brexit bullies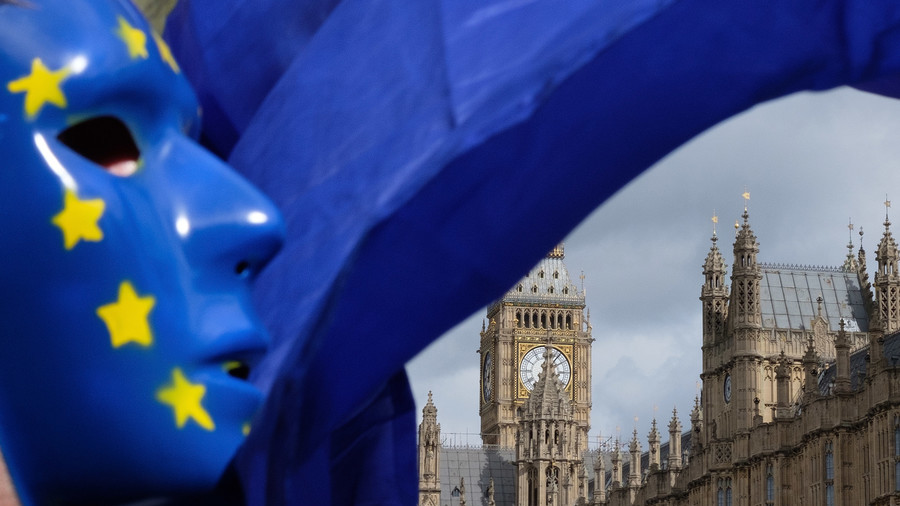 A funding drive, launched by an anti-Brexit campaign group, aims to raise millions of pounds so it can take on "Daily Mail bullies" and continue with what it calls the "fight for our right to stop Brexit."
Best for Britain, a political campaign group launched in April 2017 with the aim of keeping "the door open to EU membership", is looking to raise £3 million from donors, as part of a wider campaign of "stopping Brexit democratically."
The funding drive was launched the same day as a Daily Mail front page revealed documents that "apparently show that a pro-Remain group has launched a six-month plan to stop Britain leaving the EU," calling it a "plot to subvert Brexit."
"Best for Britain has amassed a £2.4million already but is asking wealthy donors for £3.2million more," the paper's front page read.
According to the paper, documents reveal that the group plans to use "trade unions to change Labour's stance on Brexit," with the remaining funds going towards "an advertising blitz, social media, a speaking tour by leading Labour Remainers and local campaigning."
Best for Britain responded to the story, saying: "Now they're saying again we've been secretly plotting," a reference to the Mail's claim of nefarious goings on.
"Our mission is clear - we exist to try and stop Brexit democratically, and we still need grassroots help from donors who care."
According to the group's GoFundMe page, "the people of the UK deserve a choice between Brexit and the membership deal we currently have. That's why we're fighting for a people's vote with an option to stay and lead in Europe!"
"We need to raise £3 million more to get a People's Vote to stop any kind of Brexit - please help us take another step to get there," the page asks.
Those looking to donate have been told that coughing up "£5 will buy campaign bunting for a local group," while a £50 donation will afford a "pop up banner."
More affluent Europhiles can donate £250 to fund the training of local activists, while £1,000 would allow the group to take polls on Brexit throughout the country.
Since the drive started, earlier on Thursday, over £28,000 had been raised. But not all are happy with the renewed push to keep the UK in the EU.
Leave.EU, a group that supported Brexit, outside of the official Leave campaign, took to Twitter to claim "Hungarian-born billionaire, George Soros is funding 'Best for Britain', a campaign whose aim is to overrule the British people and stop Brexit."
It continued: "We will not allow our democracy to be bought with Soros' filthy money."
Soros, a Hungarian-born billionaire, had previously donated £400,000 to Best for Britain earlier this year through his Open Society Foundation (OSF).
A further £100,000 was then donated by Soros to match the amount raised by a crowdfunding campaign in February, after his earlier donations had been revealed.
Think your friends would be interested? Share this story!