Cocaine fuels soaring violent crime rate as UK set to become Europe's coke capital, warns MP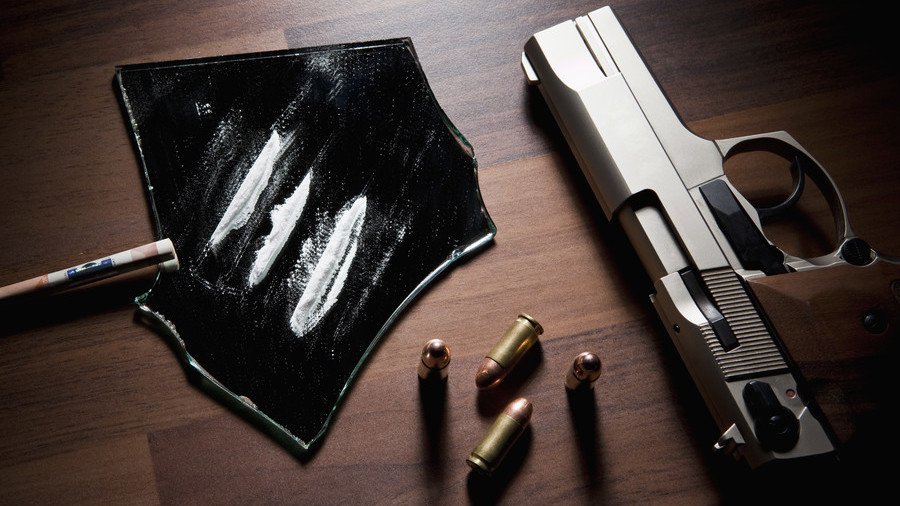 The UK is on the way to becoming the cocaine capital of Europe, a government minister has warned. Security minister Ben Wallace linked the profitable drug to soaring crime rates.
Wallace said the "high-margin, high-supply drug" was "fueling" an increase in violence on the streets. He told MPs that technology had enabled drug dealers to avoid police detection and order drugs directly from other "serious" gangs.
The MP for Wyre and Preston North said he was "not deaf" to claims made by the Labour Party. Labour previously cited cuts to the police force as a major factor in rising crime rates. 62 people have been murdered in London in 2018.
During the debate, Wallace said that the use of encrypted messaging and smartphones cut out the "middle men" in international drug-dealing. "Young people have the ability to order drugs, and gangs have the ability to have delivered to their door large packets of drugs from Albanian or Serbian drug gangs, or indeed from local drug gangs," he said.
"That has put a real power into a system where at the same time the UK is fast becoming the biggest consumer of cocaine in Europe, so there is a high demand by the consumer."
Met Police records show 37,443 recorded knife offenses and 6,694 recorded gun offenses across the UK in the year up to September 2017. In London, the numbers were more troubling, with 12,980 knife crimes taking place in the capital - 2,452 more than the year prior.
Four teens were knifed to death in London on New Year's Eve alone, 22 were killed in March - meaning the capital now has a higher murder rate than New York, which had a comparative 21 killings. Labour MP David Lammy said that more blood would be spilled on London's streets if authorities did not take urgent action.
Lammy previously linked drug dealing, specifically cocaine, to London's soaring murder rate. The MP's comments came as the commons debated the government's serious violence strategy, with Lammy warning that over 100 people could be murdered in the capital by autumn.
READ MORE: Markle's cannabis farmer nephew takes knife to Windsor club after Trump says London is a 'warzone'
He added that drugs like cocaine are no longer "the preserve of the yuppie or the rich". Its increasing prevalence in rural areas, such as his Lancashire constituency, was causing turf wars and more gang crime.
"It is a high-margin, high-supply drug at the moment, and that is fueling that increased violence. With those serious organized criminals...they don't just put a 15-year-old in a house or they 'cuckoo' the house; they provide a weapon to enforce the drug line. And sometimes, if the 15-year-old is not a willing participant, they will ruthlessly enforce that county line with violence, and they will kill those people and they'll kill the local drug dealers if they get in their way."
Like this story? Share it with a friend!
You can share this story on social media: