Russian sub test-fires volley of 4 ICBMs across Eurasia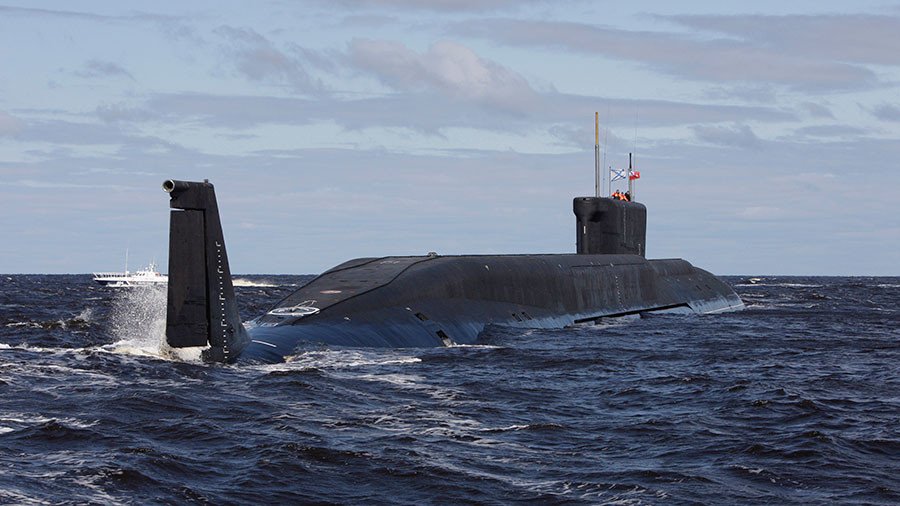 A Russian submarine has successfully launched four intercontinental ballistic missiles from the White Sea at a test site on the Kamchatka peninsula in the Far East, according to the Russian Defense Ministry.
The launch was made by the Borey-class strategic submarine Yuri Dolgoruky, from the underwater position on Tuesday. It was the first time that the vessel of such class launched four intercontinental ballistic missiles (ICBM) in one volley, the Ministry stated.
All the projectiles have successfully reached their destination at the Kura testing grounds in Kamchatka.
"The tactical and technical characteristics, reliability of the Borey-class strategic missile and the Bulava missile system were confirmed," a representative of Russia's Northern Fleet said.
The Borey-class submarines can carry 16 Bulava ICBMs each, and are also armed with torpedoes. The vessels of the type are expected to become the Russian Navy's main class of strategic missile carriers.
The Bulava missile has the maximum range of some 9,300 km (about 5,770 miles).
The Yuri Dolgoruky was launched back in 2008, becoming the maiden vessel of the Borey class. So far, Russia has four vessels of this type built, and more Boreys are under construction.
The massive launch has become the first Bulava test fire in almost a year. Last June, Yuri Dolgoruky successfully fired a Bulava missile at the same Kura proving grounds. That time, however, the nuclear submarine was deployed farther to the north and operated from the Barents Sea.
Like this story? Share it with a friend!
You can share this story on social media: