Indian govt employee declares himself reincarnation of Vishnu, skips work to go to '5th dimension'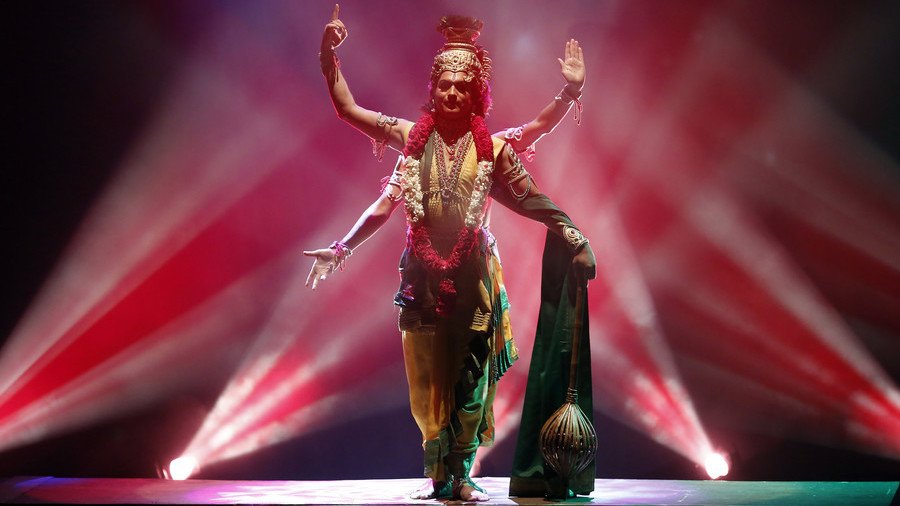 A senior engineer at an Indian government agency has been a no-show at work for eight months as he was busy performing his duties as a deity, namely the 10th reincarnation of Vishnu, the man explained in a letter to his employer.
Some office workers are ready to go to great lengths to find a legitimate reason to be absent from work, however, one government employee in India took it out of this world.
Rameshchandra Fefar, a superintending engineer at the Gujarat government's Sardar Sarovar Punarvasvat Agency (SSPA), tasked with compensating those affected by the Sardar Sarovar dam, has claimed he is the 10th incarnation of Vishnu, one of the three main gods in Hinduism. The man, who in his late fifties, said he has been toiling on behalf of the Indian people as a deity and could not waste time on more trivial tasks.
"I am doing penance at home by entering into fifth dimension to change the global conscience... I can't do such penance sitting in office," Fefar wrote in a letter he sent to the agency in response to a no-show notice. The man said his restless work has not been without success, taking credit for India's recent "good rains."
Speaking on the importance of his endeavor, Fefar asked "whether it's more important for the agency to make me sit in the office and let time pass or do some concrete work to save the country from drought."
Fefar, one of the most senior engineers in the state, was found to have worked only 16 days in the last eight months. While his story has only just come into the spotlight, Fefar says that he has felt a direct link to Vishnu since 2010, when he claims their souls merged. The man, who is married and has a son, said he told his wife about his supernatural experience in 2014.
While neither his family nor acquaintances appear to believe the bizarre claim, Fefar told Indian media that the proof of his divine background will soon become evident.
"When people are given some information, they tend to disbelieve it at first. But proof of this will be given in the near future," he said, as cited by The Economic Times.
The man said that he has learned to discern signals from Vishnu. For instance, a twitching in his right eye means the god wants to talk to him. The orders he is being given frequently make little or no sense, such as travelling by train without a ticket or buying cheap electronic devices, but Fefar does not appear to second guess them.
The official was appointed to oversee the compensation process in September 2017, and has "remained highly erratic ever since," the agency wrote in a formal disciplinary notice this month, calling his behavior incompatible with being a government employee.
The agency said that it was processing the report, that has since gone viral, and would hand it over to the Gujarat government.
You can share this story on social media: