'Don't let the door hit you on the way out' - Jewish groups react to Ken Livingstone quitting Labour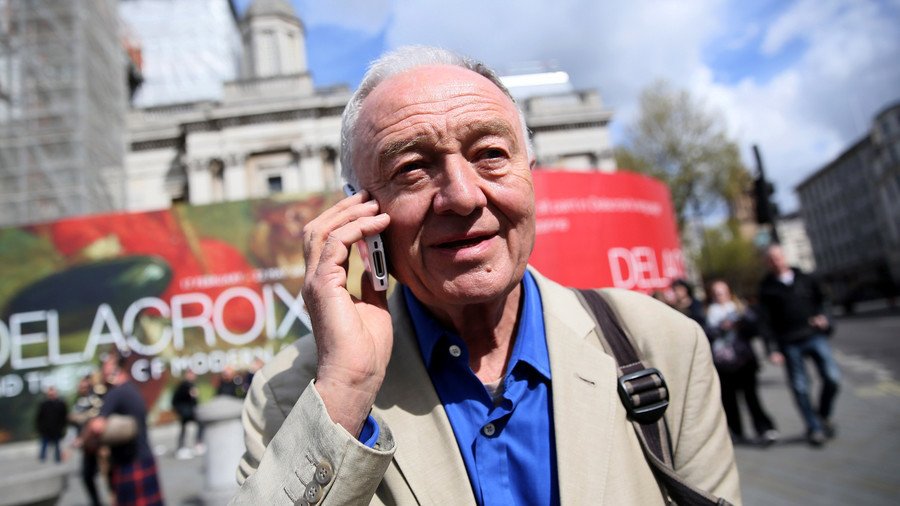 UK Jewish groups, from across the political spectrum, welcomed news that Ken Livingstone has resigned from the Labour Party, following his suspension for alleged anti-Semitism that has dragged on for the last two years.
The ex-London Mayor explained his decision to resign in a statement released Tuesday night, saying that "the ongoing issues around my suspension from the Labour party have become a distraction from the key political issue of our time."
"I do not accept the allegation that I have brought the Labour Party into disrepute - nor that I am in any way guilty of anti-Semitism. "
Seemingly acknowledging that he may have offended some in the Jewish community with his comments he added, "I also recognise that the way I made a historical argument has caused offence and upset in the Jewish community. I am truly sorry for that."
READ MORE: 'Too old for ISIS, they'd behead her' – Local Labour official condemned for Thornberry remarks
Livingstone was suspended for 'bringing the party into disrepute' when he claimed Adolf Hitler and the Nazis worked with German Zionists during the Second World War to secure the transfer of thousands of Jews to what is now the state of Israel. Livingstone's comments were subsequently often misconstrued to suggest he said Hitler was a Zionist, a claim the ex-politician consistently refutes.
Labour party affiliate-group Jewish Labour Movement (JLM), a consistent critic of Labour leader Jeremy Corbyn's handling of anti-Semitism claims, welcomed the resignation but argued that Livingstone should have been expelled and that Labour needs to 'show action and not just words' on anti-Semitism.
Jewdas, the radical left-wing Jewish group, who drew media attention after inviting Corbyn to celebrate Passover with them, posted on Facebook: "Bye Ken, don't let the door hit you on the way out. Perhaps you could form a new party when you get to the surface of the sun." This was a reference to a previous post:
Socialist group, Jewish Voice were adamant that it was positive news that Livingstone had quit, but insisted much work was needed to root out who they see as anti-Semites from Labour, even claiming that those that disagree with them on Livingstone should be kicked out of the party.
Two groups not associated with the Labour Party, the Jewish Leadership Council (JLC) and the Board of Deputies of British Jews, released a joint statement saying that this was Livingstone's way of avoiding "going through a disciplinary process". The statement, from the groups who organized the recent anti-Corbyn protests, went on to say that this "does not solve any of the party's issues on antisemitism," rather it "avoids a potentially messy disciplinary process."
In an interview with RT UK's Bill Dod, Livingstone explained his decision to resign from Labour, claiming he would have carried on fighting to clear his name if he had still been an elected official.
"My gut instinct has always to fight to the bitter end whether it was Thatcher or Blair and if I was still an active politician and if I was an MP I would do that.
"I was talking to my lawyer over the weekend and who said well if you go to court to challenge this it would take two years before we get to court and this is a distraction."
Like this story? Share it with a friend!
You can share this story on social media: