82% of Germans believe US is unreliable partner – poll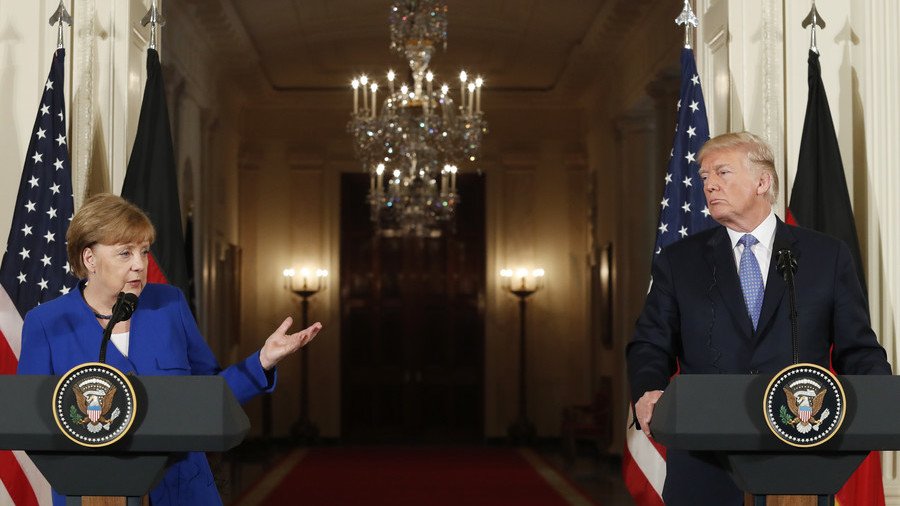 The vast majority of Germans believe the US is not a reliable partner for Berlin when it comes to political cooperation, according to a new poll. It comes after Chancellor Merkel said that Europe can no longer rely on Washington.
The survey, commissioned by public service TV provider ZDF, found that 82 percent of Germans believe the US is not a reliable partner, with only 14 percent believing it is. The remaining four percent were unsure.
It comes after German Chancellor Angela Merkel stated earlier this month that Europe "needs to take its fate into its own hands," noting that "it's no longer the case that the United States will simply just protect us."
Merkel's statement came after US President Donald Trump pulled out of the Iran nuclear deal, despite Germany, the UK, and France urging him to remain part of the accord.
However, the majority (65%) of Germans are still optimistic that the remaining signatories of the Iran deal – the UK, France, Germany, China, and Russia – will be successful at keeping with the agreement. Twenty-eight percent, though, are skeptical that it can continue without Washington.
Meanwhile, the survey participants were also asked about whether Russia is a reliable partner, with more people (36%) viewing Moscow as trustworthy than Washington.
The poll was commissioned by ZDF and conducted by the Mannheim Research Group. Interviews were conducted over the phone with 1,200 random participants between May 15-17.
Like this story? Share it with a friend!
You can share this story on social media: