Philippines vows to protect 'every single inch' of its territory after Chinese bomber drills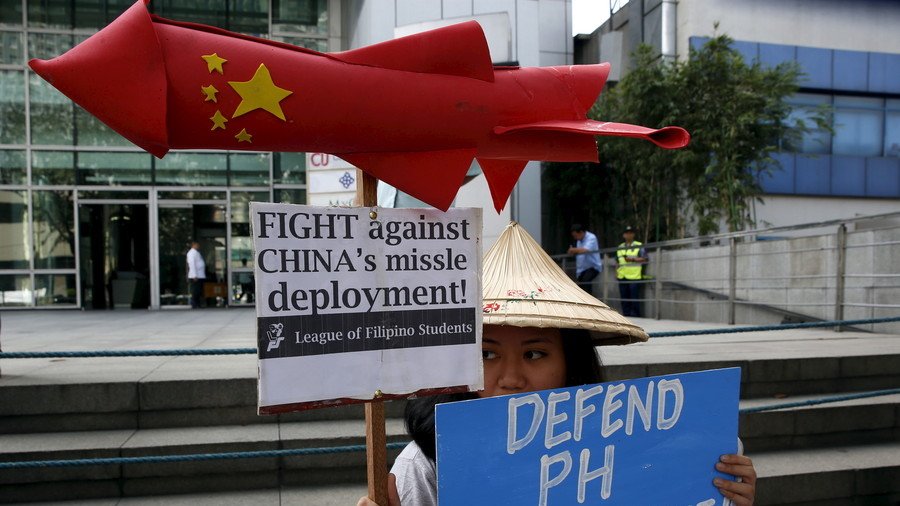 Manila has vowed to protect "every single inch" of its territory in the South China Sea and expressed serious concerns over the presence of Chinese strategic bombers that earlier carried out drills in the disputed region.
"We reiterate our commitment to protect every single inch of our territory and areas which we have sovereign rights over," the Foreign Ministry said in a statement on Monday, noting that Manila is taking "appropriate diplomatic action necessary to protect" its claims.
A spokesman for President Rodrigo Duterte said that the state expresses serious concerns over the Chinese bombers' presence in the South China Sea. "We take note of the reports that appeared and we express our serious concerns anew on its impact to efforts to maintain peace and stability in the region," Harry Roque told a media briefing on Monday.
Chinese Xian H-6 strategic bombers, developed on the basis of Soviet Tupolev Tu-16 aircraft, took part in the military exercise which involved landing, take-off and target-strike training, China's air force said last week.
The South China Sea, through which $5.3 trillion worth of goods reportedly passes each year, is subject to conflicting claims by a number of countries, including the Philippines. Both China and the Philippines lay claim to the Scarborough Shoal and the disputed Spratly Islands, despite The Hague's tribunal ruling in 2016, which said that "there was no legal basis for China to claim historic rights to resources within the sea areas..." Beijing, however, continues to ignore the tribunal verdict, claiming that its islands come with exclusive economic zones, where Chinese people have had activities for 2,000 years.
Duterte has on a number of occasions refused to pursue military action to reinstate sovereignty over disputed waters. On Saturday, the president acknowledged that Manila has no means to win a war with China, which recently helped the country to acquire small arms to fight a pro-Islamic State (IS, formerly ISIS) insurgency in the country.
"If we go to a full-blown war, where would the Philippines end up? Why would I give away the lives of my soldiers and policemen in a battle which I cannot win?" the president said on Saturday. "What will we arm ourselves with if there's a war? Will we resort to slapping each other? So will we be able to win that war? If my troops are massacred, after the war, the soldiers and police will come after me next. Our troops will really be finished off there."
The Philippines leader believes that Chinese militarization of the disputed reefs does not threaten his country's sovereignty because China's strategic aviation can strike their neighbor from its mainland bases without using the airfield on Woody Island.
"You know they have the planes, not stationed in Spratly but near the Chinese provinces facing the Spratly and the China Sea. And with their hypersonic, they can reach Manila within seven to 10 minutes," he added.
As a way out of the dispute, Duterte seeks to pursue the joint exploration of the area with China, stressing that both countries "don't have to fight." "We can divide this in a joint development, joint exploration," he said.
Think your friends would be interested? Share this story!
You can share this story on social media: