Washington wants to drive wedge between Russia, China & Europe – analyst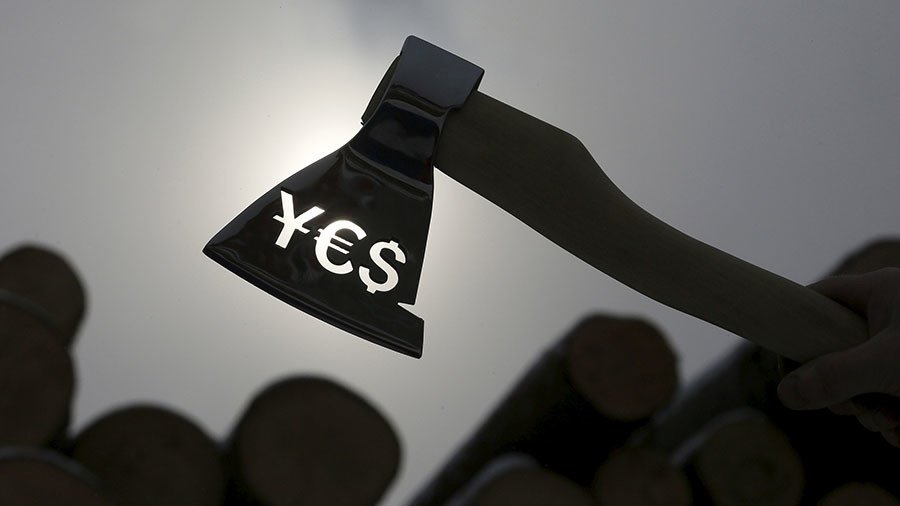 The real goal behind recent US sanctions is to isolate Russia economically from Europe and Asia, according to an analyst interviewed by RT.
"The most obvious reason for sanctions is to drive a wedge into the relationship between Russia and the European Union, between Russia and China, etc." said TeleTradeBel analyst Mikhail Grachev.
According to Grachev, this time Russia should not seek to impose sanctions against American individuals and instead stop the spiral of bilateral sanctions. "Symmetrical answers like deportation of diplomats and closure of consulates are most likely appropriate and are a worthy response. But sanctions against specific personalities will look like a shot in the air," he said.
"For Russia, in this situation it is more important to maintain one's own dignity."
The analyst added that with time, the European Union will realize that the United States is not a trading partner to be trusted. Grachev recalls the recent words by the President of the European Council Donald Tusk that "with friends like that who needs enemies?"
Vladimir Rojankovski, investment analyst at Global FX, agrees that it is the right moment for Russia to strengthen its ties with Europe, when the latter seeks to defend its companies from US sanctions for doing business with Iran.
"Needless to say how much it's in Russia's interests to join this party [Europe]," he told RT.
The analyst notes that the US president is ready to get rid of old friends, if they don't suit his agenda. "The main problem about countering Trump directly is his low level of susceptibility. He is a thick-skinned lifelong cynic, the fact proved by the ease with which he parts with his friends. Remember his former Secretary of State Rex Tillerson? After the latter's public speech defending the Iran nuclear deal he was mercilessly fired."
For more stories on economy & finance visit RT's business section
You can share this story on social media: