US national debt tops $21 trillion for first time ever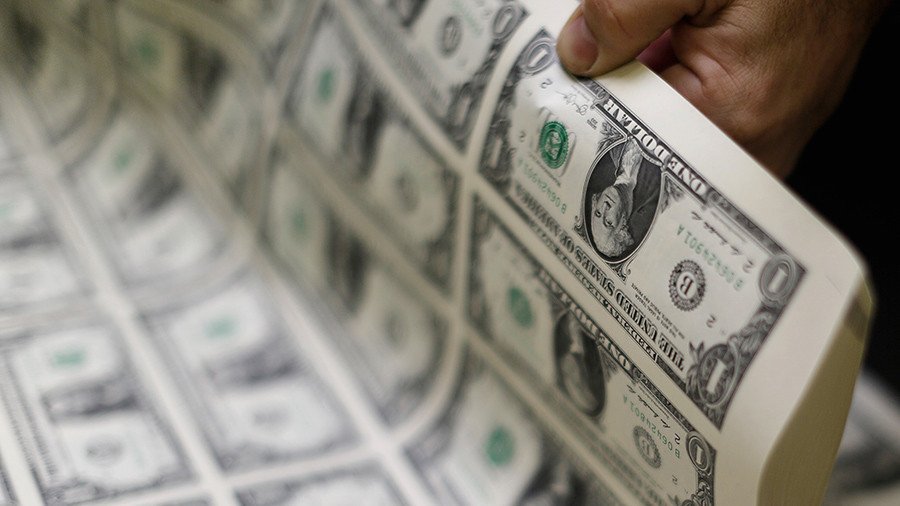 About a year ago, US President Donald Trump pledged to eliminate the national debt "over a period of eight years." Treasury data now shows the debt has surpassed the $21 trillion mark this week for the first time in history.
Last month Trump signed a suspension on the federal debt limit, allowing the government to borrow an unlimited amount of money until March 1, 2019.
According to the Treasury data, the national debt was $19.9 trillion when Trump took office on January 20, 2017. The $1.5 trillion tax cut bill and a two-year spending deal passed by the Congress are expected to drive the deficit and debt further upward.
Despite the recent concerns that the US deficit was soaring under the Trump presidency, statistics show the national debt has been surging independent of party politics during this century. Under the previous administration of President Barack Obama, the deficit nearly doubled, rising by about $9 trillion to just under $20 trillion.
In its annual financial report, the US Treasury said last month the government lost over a trillion dollars in 2017. The huge sum constitutes the size of the entire Australian economy; it amounts to a loss of more than $2.2 million per minute.
Tennessee Senator Bob Corker called the national debt the "greatest threat to our nation" when it exceeded $20 trillion for the first time in September.
In January, one of the largest ratings firms in China, Dagong Global Credit Rating, cut the US sovereign rating from A- to BBB+ on concerns that the country can fail servicing the debt. Peru, Colombia and Turkmenistan have the same rating with Dagong.
The US Federal Reserve said this month national debt could reach $30 trillion in just 10 years, and that this should be cause for concern.
For more stories on economy & finance visit RT's business section
You can share this story on social media: